Following the onset of COVID-19 in the United States, Public Consulting Group (PCG) worked quickly to establish new contact tracing services and has partnered, to date, with public health authorities in New York, Wisconsin, New Jersey, and Arkansas to support their contact tracing efforts. Through these close partnerships, PCG helped establish and maintain effective contact tracing programs to slow and stop the spread of the virus by deploying the firm's dedicated teams of resources with the experience and skills to support each state's project management and public health programs.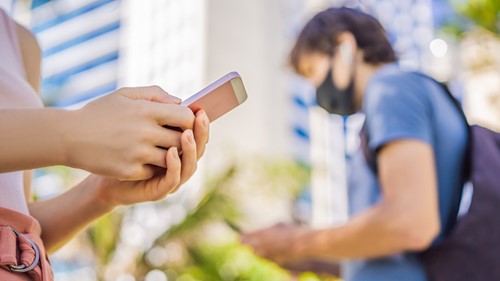 This impactful support for contact tracing includes: locally hiring and training contact tracers and supervisors; implementing an effective approach to stand up a program's organizational structure; executing workflow development tasks; transition planning to supplement local efforts with the PCG support team; employee enrollment and support; and related project management. 
With successful programs underway in these states, PCG has become a leader in contact tracing in some of the hardest hit areas of the country. In May, PCG partnered with the New York State (NYS) Contact Tracing Initiative to facilitate the hiring and employment of contact tracers and managers—from recruitment through interviewing, hiring, training, and management. In the NYS initiative, contact tracers are in ongoing daily communication with individuals with COVID-19 and are available throughout the quarantine period to complete virtual needs checks and make referrals to social, medical, and financial services. Approximately 2,800 active staff members were hired by late October, with that number expected to increase to 4,000 in November.
At the same time, PCG was also contracted by the Wisconsin Department of Health Services (DHS) to manage operations support for contact tracing programs and provide project management services, organizational design, and staffing solutions. The PCG team developed a training curriculum for new contact tracers, covering interviews, communications training, surveillance data systems, and resource referrals. The firm has supported these contact tracing teams through developing an organizational structure to improve operations, creating standard operation and governance procedures, managing roles and responsibilities to streamline processes, and facilitating collaboration between a range of stakeholders as the program continues to evolve.
In August, PCG won a contract with the state of New Jersey, rising from a competitive pool of applicants to partner with local public health departments and the New Jersey Community Contact Tracing Corps. Working with the state government, the New Jersey Department of Health, and the Rutgers School of Public Health, PCG began to recruit, employ, and manage a contact tracer workforce—ensuring that teams were in place to effectively track and monitor the spread of COVID-19. Drawing from its longstanding relationship with the state, PCG has worked with local groups to support a strong contact tracing program in diverse communities. By November, more than 1,000 contact tracers and 100 contact tracer supervisors had been hired, with both numbers projected to double by the end of 2020.
PCG was also recently contracted by the state of Arkansas to provided contact tracing services there; over 100 contact tracers have been hired so far. 
PCG continues to pursue opportunities to provide contact tracing services and program support. The firm's contact tracing work draws from its deep expertise in public health as well as its extensive call center management experience, combining these with project management and human capital management, to quickly implement effective programs. This emerging crisis management service exemplifies the firm's commitment to innovation in serving clients and their constituents. In rising to the challenges of COVID-19, PCG developed impactful solutions to this global crisis—through these critical services, we can serve our communities and stop the spread of this pandemic. 
For more information on PCG's contact tracing services, contact
Thomas Aldridge, Principal
PCG_Tracer@pcgus.com.