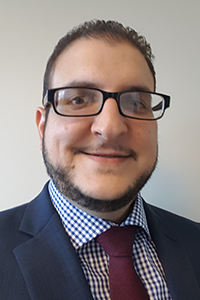 Eugene Astarita
Vice President / Technology Consulting
Eugene Astarita joined PCG in 2013 with over 20 years of public sector experience. In his current role as Vice President in Technology Consulting, Eugene's focus is to further the development of technology consulting for project management offices (PMOs). When working with clients, he offers a Project Management Institute (PMI) approach, data-driven business analysis, and Agile skills.
Focusing on full project management and portfolio management services, Eugene has proven experience leading the development and delivery of strategic plans to large-scale government organizations. He has managed projects related to infrastructure, information technology (IT) systems integration, grant management, etc. Entities and partners include government agencies, public corporations, elected officials, utility companies, hospitals, emergency management services, etc.
Prior to joining PCG, Eugene was the Program Management Office Manager at the Hawai'i Health Connector. In this role, his office directly answered to the Obama administration regarding his work and established project management plan baselines and change management. Eugene also served as a Senior IT project manager at Kaiser Permanente in Honolulu, HI. In this role, he managed clinical IT projects requiring state and federal compliance and regulatory remediation.
Eugene completed a Bachelor of Science degree in Business Administration from the University of Nevada, Las Vegas, and he completed a Master in Business Administration (MBA) degree from Clark University in Worcester, MA. He also earned a professional certificate in business analysis from The George Washington University in Washington, D.C. In addition, Eugene is a certified project management professional (PMP) from the Project Management Institute; a certified business analyst (CBA) through ESI International; and an information technology infrastructure library change and release management practitioner (ITIL) through Pink Elephant.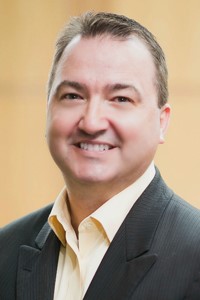 Mitch Dobbins
Practice Area Director / Technology Consulting
Mr. Dobbins is responsible for PCG's technology consulting operations including oversight of business development opportunities and client delivery. He has 20 years of experience designing, developing, implementing or overseeing Information Technology (IT) projects across multiple domains including large-scale publishing, welfare eligibility, Medicaid, public safety, correctional, unemployment insurance and tax accounting systems. Mr. Dobbins has gained this experience working with twenty-one (21) states, the United Kingdom, European Union, China, Brazil and India in both the private and public sectors. Program and Technology agnostic, Mr. Dobbins has utilized strong governance and implementable policies to ensure the practice area culture is organically maintained while experiencing growth and delivering our services to meet the needs of our expanding client base. He has been an Application Architect, System Engineer, Project Manager and Program Manager and has a working understanding of the project lifecycle from planning and procurement through the software development and into Maintenance & Operations. Mr. Dobbins has MBA's from Georgetown University (Washington D.C.) and the ESADE Business and Law School (Spain). He received a BS in Business Management from California State University, Stanislaus.
Fred Forrer
Vice President / Technology Consulting
Mr. Forrer has eight years of experience in the Medicaid and Eligibility environments. He is currently focused on providing IV&V and PMO services for Medicaid agencies throughout the Southeastern United States including Georgia, Alabama, Mississippi, Tennessee and Louisiana. He also has led PCG's Health Strategy and Financial Practice. During his career, Mr. Forrer has helped more than a dozen states plan for the development and implementation of their Health Insurance Exchanges. He has also helped states plan and manage their Health Information Technology planning efforts, as well as planning and procuring technology and services for their Medicaid programs. Mr. Forrer has also developed a system to automate medical claims auditing, and served as President/CEO for a national research and management consulting firm dedicated to improving the efficiency and effectiveness of organizations serving the public. Mr. Forrer served as the Special Assistant to the California State Auditor, managing numerous audits and investigations of state and local government entities. As Special Assistant State Auditor, Mr. Forrer reported directly to the State Auditor with responsibilities including acting as legislative liaison with the Joint Legislative Audit Committee, managing all contracted audits and contracts for external consulting services, media liaison, and overseeing all major technology-related audits.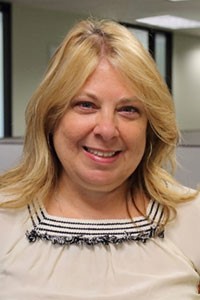 Dana Gerow
Director / Technology Consulting
Ms. Gerow has more than 25 years of public sector experience both as an employee to the State of California and as a consultant on various projects in California, Washington, and New Mexico. She has had the opportunity to work in all phases of the system development life cycle providing leadership, direction, and oversight during procurement, initiation, planning, execution, and closure. Ms. Gerow is a certified Project Management Professional. Ms. Gerow has experience in pre-implementation planning, system implementation, independent project oversight (QA and IV&V) for enterprise systems. Additionally, she has knowledge and working experience of Washington State OCIO Information Technology (IT) policies, specifically Policy 132. Ms. Gerow's strengths are in communication and relationships that she builds on each project with the client and vendor staff.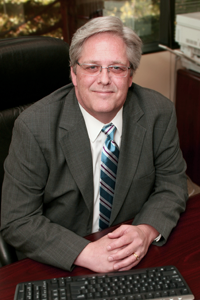 Jeff Hellzen
Chief Technologist / Technology Consulting
Mr. Hellzen has more than 26 years of IT experience, including 16 years on state and federal government projects involving technical assessments and technical verification and validation of multi-year, multi-million dollar development projects. His experience also includes 10 years of technical management for a variety of private sector companies where he was responsible for all aspects of IT and consulting on next generation software systems and industry standards. Mr. Hellzen has expertise in IT life cycle support for large public sector enterprise systems.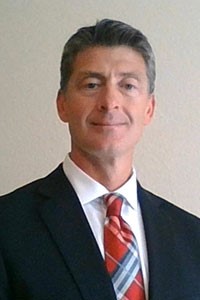 Bret Mohninger
Vice President / Technology Consulting
Mr. Mohninger is a Vice President with PCG's technology consulting division and provides business development leadership across many states and manages several key state government IT projects across the country in the areas of Independent Verification and Validation (IV&V), Quality Assurance (QA), Project Management, and planning and procurement. Mr. Mohninger has 20 years of state government consulting experience, inclusive of his contributions to PCG since joining the practice in April 2008. Mr. Mohninger holds a Bachelor's Degree with focus in Computer Science and Management Information Systems from the University of Lethbridge in Canada, an MBA from the University of California at Davis and is a certified Project Management Professional (PMP) since 2004.
Jim Norred
Senior Consultant / Technology Consulting
Mr. Norred is a senior consultant with extensive experience in management, leadership, and Information Technology (IT). He has worked within a Project Management Office (PMO), directed projects and staff as an IT Manager, Project Manager, Functional Lead, Technical Lead, Subject Matter Expert (SME), Systems Engineer, Sr. Business Analyst, Project Leader, Team Leader, QA/QC Analyst and Senior Programmer Analyst. Mr. Norred has also provided Independent Verification and Validation (IV&V) services. During his career, he has worked with most of the major Medicaid fiscal agent companies and various state Medicaid programs, becoming very familiar with the Affordable Care Act and other Federal Programs such as FEMA, HUD Community Development Block Grant Disaster Recovery (CDBG-DR), and CDBG Block Grants.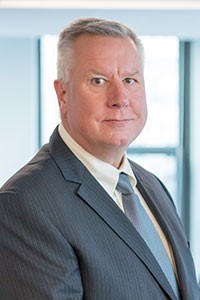 Gary Reimers
Vice President / Technology Consulting
Mr. Reimers' background includes more than 20 years of IT experience in both the private and public sectors, specializing in large enterprise system design, implementation, and management. In his tenure with PCG, Mr. Reimers has focused on state government projects, providing strategic planning, service development, technical assessments, independent technical verification and validation (IV&V), technical design, cost allocation studies, and procurement support (i.e. FSR and RFP development/evaluation) for multi-year, multi-million dollar development projects. He specializes in large-scale technology projects while operating under the principle that IT exists to support business needs and improve business capability. Prior to joining PCG, Mr. Reimers served as Director of Technology for HealthNet, a multi-billion dollar national health care corporation, where he was responsible for strategic planning, technology evaluation, design, selection, implementation and support of complex computing environments which included multiple data centers and remote sites across the U. S. Mr. Reimers' well-rounded experience also includes extensive technical and managerial positions for technology organizations within the insurance industry (Cal-West Life Insurance), the agriculture industry (Blue Diamond Growers), and the health care industry (Sutter Health). Mr. Reimers earned an MBA with honors from Clark University in Worcester MA and earned his BA in Psychology from the California State University at Sacramento. He holds an ITIL Foundation certificate from the ITIL Certification Management Board and is a member of the Beta Gamma Sigma International Honor Society.
LeAnne Scott
Vice President / Technology Consulting
Ms. Scott has provided a variety of consulting services on multiple MMIS IT projects. She has nearly 40 years' government experience in the Health and Human Services domain, specializing in Medicaid and eligibility and enrollment (E&E), as well as experience performing MITA framework compliance assessments. She is an expert in the Medicaid Enterprise Certification Life Cycle (MECL) and the Medicaid Enterprise Eligibility and Enrollment Life Cycle (MEELC) processes. She has presented at Medicaid Enterprise Systems Conference (MESC) sessions on the topics of the MECL and Collaboration. Ms. Scott led PCG's first-in-the-nation use of the MECT toolkit to assist in achieving certification for Delaware's MMIS under the MECL. Her experience also includes project and program management, QA, IV&V, business analysis, business process reengineering, business and system requirements elicitation and management, organizational assessment and change management, and operations management. Ms. Scott is adept at leading matrixed teams through projects, assimilating large amounts of information, moving seamlessly through varying levels of detail, and at communicating effectively across all levels within an organization.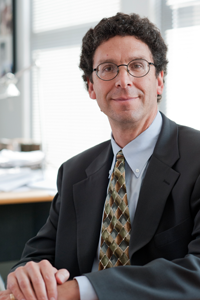 David Shickman
Senior Advisor / Technology Consulting
Mr. Shickman has provided management and technology consulting for more than 25 years to clients from industry and government, including cities, counties, state agencies, and special districts. He has experience in all aspects of the information technology (IT) lifecycle including business and technology strategic planning; organizational assessment; feasibility studies; business process reengineering; organizational change management; requirements definition; system and vendor selection studies/procurements; contract negotiation; performance measurement; project charters and governance; project implementation; application development; security assessment and implementation; independent verification and validation; and project management/oversight. This experience crosses many functional areas with recent emphasis in labor and work force; housing; transportation; health care reform; mental health; criminal justice and public safety.
Laurie Thornton
Vice President / Technology Consulting
Ms. Thornton brings 30 years of management consulting and project management experience, focusing on state and municipal work in the health and human services sector. Since joining the firm in 2005, she has led several of our IT engagements across the nation and is well respected for her professional integrity and quality of work. Ms. Thornton's IT planning expertise encompasses the development of federal (Advanced Planning Documents) and state (Feasibility Study Reports) funding requests, and the provision of IT acquisition services to include RFP development and vendor selection support.  Ms. Thornton's portfolio of projects also includes project management support and Independent Verification and Validation services. Ms. Thornton holds a certification of Project Management Professional (PMP) and a Prosci® ADKAR® certification in Organizational Change Management.
Paul Wertheim
Vice President / Technology Consulting
Mr. Wertheim is a Vice President with extensive project management and delivery experience spanning multiple teams, locations, and industries. He has private and public sector experience with digital content management, energy trading and risk management, healthcare, and financial systems. His focus with PCG has been as a trusted advisor and project manager providing independent verification and validation (IV&V) services to state and local governments in the areas of workforce services and integrated eligibility systems. Mr. Wertheim has additionally provided oversight for independent security assessments, federal testing attestation, delivered planning and procurement services, and performed deep technical analysis of system architecture and design. Mr. Wertheim holds an MBA from Clark University and a BS in Computer Science from the University of California at San Diego (UCSD).