CMS Releases Final Exchange Guidance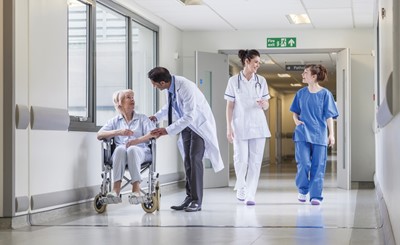 On April 9, 2018, the Centers for Medicare & Medicaid Services (CMS) released the long-awaited final Exchange guidance for the 2019 plan year – the final Notice of Benefit and Payment Parameters for 2019 (NBPP) and the final Letter to Issuers in the Federally-facilitated Exchanges (Letter). Together, the NBPP and Letter set forth changes to rules and operational and technical guidance for health plan regulation, Exchange operations (including plan certification and financial parameters), and premium stabilization programs. Most–but not all–of the changes take effect for the 2019 plan year.
The final guidance includes relatively limited changes from the proposed guidance – mainly in the form of tweaks rather than any significant overhauls. Similar to the proposed NBPP and Letter, the final guidance includes a combination of typical changes from prior years along with major directional changes, including:
Changes to the process and options for states seeking to change their Essential Health Benefit (EHB) benchmarks;
The elimination of the newly introduced standardized "Simple Choice" plans;
New flexibility in rate review; and
Limiting the role of Small Business Health Options Programs (SHOPs).
At the same time, CMS also released guidance regarding new hardship exemptions from the individual mandate (which remains in effect until 2019) – including for individuals with no or limited access to QHPs, related to abortion coverage, and for other "personal circumstances." In addition to outlining the new exemptions, the guidance explains the duration of each exemption and how to apply.
CMS also released guidance extending transitional plans that are exempt from certain Affordable Care Act requirements (often referred to as "grandmothered plans"). States may allow these policies to be renewed as late as October 1, 2019, as long as coverage ends by December 31, 2019.
To assist regulators across the country as they review the final changes in short order and prepare to begin the process of certifying Qualified Health Plans (QHPs) for the 2019 plan year, PCG Health subject matter experts have created a summary of the NBPP and Letter, focusing on notable changes from prior years' guidance.
We urge regulators, legislators or health policy staff to contact us with any questions or concerns at healthpolicynews@pcgus.com.