EducatorEd courses featured in media coverage on the benefits of online professional learning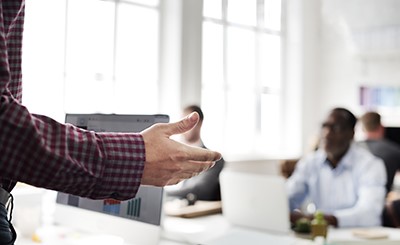 PCG's EducatorEd platform offers research-based, online professional learning for districts and K-12 educators. We are thrilled that two of our online courses offered through EducatorEd were recently featured in leading industry publications.
To help teachers support their students in learning and practicing essential communication skills, PCG partnered with TeacherVision on a blog post to share strategies and tips inspired by Jon Saphier's EducatorEd course, Making Student Thinking Visible. Read the full article on TeacherVision here. 
Joellen Killion, senior advisor at Learning Forward, wrote a contributed post for The Learning Counsel's Professional Development Voice series discussing the top reasons why districts must invest in quality, online professional development of instructional coaches. As an example of how technology eliminates the challenges related to continuous learning for educators, Joellen references her EducatorEd course developed in partnership with Learning Forward and PCG, called Effective Coaching to Strengthen Instruction. Read the original article on The Learning Counsel here and its reprint on EdNews Daily here.
We are incredibly proud of these partnerships that allow us to give educators the opportunity to learn from experts in the education field and meet our goal of helping school districts and states transform professional development to dramatically improve teacher effectiveness and raise student achievement.