Hurricane Harvey Relief: Public Consulting Group Employees Give over $300,000 with 2-for-1 PCG Match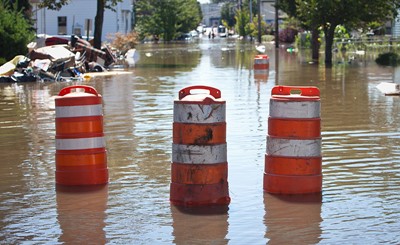 Boston, MA, September 12, 2017 – Public Consulting Group (PCG) supports the communities in which it works. The Company announced today that 506 of its employees, more than a quarter of its worldwide staff, donated $100,548 to support victims of Hurricane Harvey in Texas. 
PCG matched those donations 2-for-1 to increase the company's total support for Harvey relief to $301,644, PCG chief executive and founder William Mosakowski said. 
PCG employees elected to support the American Red Cross, Americares, and Compudoc, a Texas organization working to establish Internet-connected computer workstations so displaced Texans facing Harvey damage can promptly file insurance claims. 
Along with their donations, PCG employees contributed dozens of comments as well, among them: 
"I greatly appreciate PCG's triple matching. It makes me happy and proud to work for a company that cares like this."

"Thanks for supporting this humble donation X 3." 

"It is GREAT that PCG is making such a big commitment of support to the countless people impacted by Hurricane Harvey."


"A big THANK YOU from Austin, Texas, and from my family in Houston for all the support!!"


"I feel so proud to work for a company that is trying to make a difference."


"Wow, this is amazing!" 
CEO Mosakowski said: "Even as our company and the entire country brace for the full impact of Hurricane Irma in Florida and other states, we want those who are experiencing the aftermath of Harvey to know we are there to support them in the months and years ahead. I am proud of my PCG colleagues' generous response, and it demonstrates how much PCG cares about those who live in the communities we serve." 
About Public Consulting Group 
Public Consulting Group, Inc. (PCG) is a leading public sector management consulting and operations improvement firm that partners with health, education, and human services agencies to improve lives. Founded in 1986 and headquartered in Boston, Massachusetts, PCG has nearly 2,000 professionals in more than 50 offices across North America and in Europe. The firm has six designated practice areas with extensive experience in all 50 states, clients in six Canadian provinces, and a growing practice in Europe. Often combining resources from two or more practice areas, PCG offers clients a multidisciplinary approach to solve their challenges or pursue opportunities. To learn more, visit www.publicconsultinggroup.com. 
Media Contact
Stephen Skinner, Public Consulting Group
(617) 717-1150
sskinner@pcgus.com