PCG selected to provide multi-year IV&V services to the Mississippi Division of Medicaid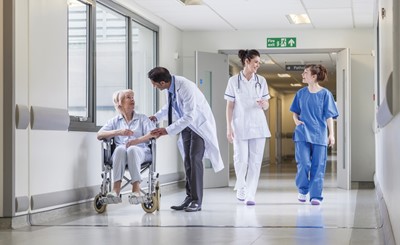 PCG has begun work on a new project providing Independent Verification and Validation (IV&V) services to the Mississippi Division of Medicaid (MDOM). This project, expected to span five years, is to assist MDOM with replacing its existing Medicaid Management Information Systems and Fiscal Agent Services with a modularized solution, referred to as the Modularized Medicaid Enterprise System (MMES). The MMES will streamline the administration and oversight of its health care programs. MDOM expects this project to grow and lead its transformation in support of Mississippi's Health Information Technology vision to offer efficient business processes, performance, cost effectiveness, and adherence to the Centers for Medicare and Medicaid Services' (CMS) Medicaid Information Technology Architecture (MITA) framework.
During the project, the PCG team will leverage its proprietary Eclipse IV&V™ Center of Excellence to provide services during the Medicaid Enterprise Certification Lifecycle (MECL) in accordance with guidance found in the Medicaid Enterprise Certification Toolkit (MECT). Applying industry best practices and standards, the project team will perform objective and independent services separately from other MDOM vendors developing or implementing the MMES. The team will assess the project's technical solution, recommend risk mitigation strategies, as well as determine and verify that the correct system is built and contract deliverables are met to help the project achieve the right goals, objectives, and business requirements.
PCG's Technology Consulting practice area, with significant and important contributions from the Health practice area, delivered a thorough proposal featuring a strong and experienced team. This project represents a continuation of PCG's decade-long relationship with MDOM, and will take PCG well into the next decade.