PCGCares: Giving back in 2016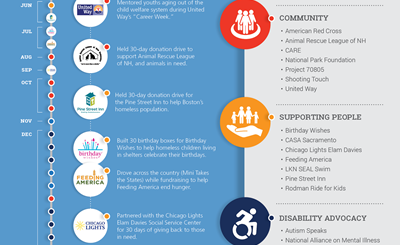 December 2016 marks PCG's 30th anniversary. To commemorate this important milestone, and to offer some humble thanks to our clients and the communities we serve, PCG embarked on a yearlong "30 for 30" initiative to give back to those in need. 
Our "30 for 30" campaign was comprised of two core pieces: local community service projects implemented by offices across the firm and six, bi-monthly donations of $30,000 each. The yearlong initiative culminated with a surprise announcement from PCG's Founder and CEO, Bill Mosakowski, pledging $30 donations on behalf of every employee who selected one of six organizations supported by PCG through the years.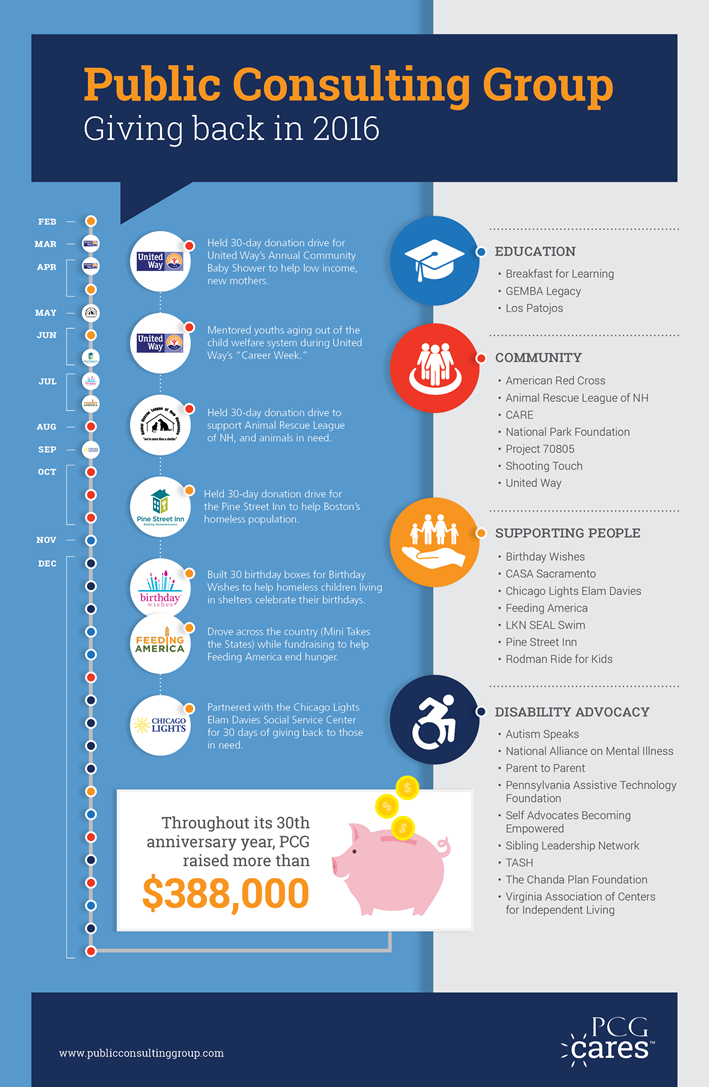 With the end of 2016 fast approaching, it is our pleasure to announce that PCG's charitable contributions throughout 2016 totaled more than $388,000! Thanks to our employees' commitment to supporting populations in need, our "30 for 30" campaign was a remarkable success. 
So why stop there? The answer is a simple one: we aren't stopping. Instead, we hope to build on the momentum of this yearlong initiative, and encourage our employees to carry our 30th anniversary celebration into the new year by getting involved in the "30…for Thirty Years" campaign. 
From PCG's founding in 1986 through today, we are guided by our unwavering commitment to supporting our client partners and the communities they serve. As we reflect on the achievements of the last 30 years and look ahead to the opportunities that await us in 2017, we are honored to continue serving the public sector and improving the lives of those in need.