Senators introduce ACA repeal legislation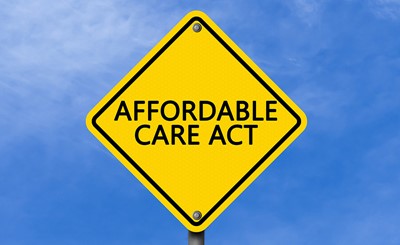 On September 13, 2017, U.S. Senators Lindsey Graham, Bill Cassidy, Dean Heller, and Ron Johnson introduced legislation to scrap many provisions of the Affordable Care Act (ACA) while imposing funding caps on the traditional Medicaid program. The bill could become law under budget reconciliation rules that block a Senate filibuster. The bill could pass the Senate and House on a majority vote before September 30, 2017.  
The non-partisan Congressional Budget Office (CBO) says that it can't comprehensively analyze the bill's potentially adverse impact on health insurance premiums and coverage until next month. Congress will be acting this month based on a preliminary CBO analysis expected to show long-term federal budget savings.
The bill would repeal key ACA provisions on:
Medicaid expansion for individuals and families with incomes up to 138 percent of the Federal poverty level (FPL).

Enhanced federal matching rates on state expenditures for the Medicaid expansion population. 

Cost-sharing reductions (CSRs) for qualified health plans (QHPs) purchased through Exchanges for individuals and families with incomes up to 250 percent of the FPL.  

Advance premium tax credits (APTCs), on a sliding scale related to household income, for QHPs purchased through Exchanges for individuals and families with incomes up to 400 percent of the FPL.

Tax credits for small businesses to encourage them to offer health coverage to their employees. 

Mandates on larger employers to offer health coverage to their employees.

Mandates on many individuals to maintain health coverage available to them, in order to maintain balanced risk pools in states' individual and small group health insurance markets.
The bill would replace the above ACA provisions with flexible block grants to states beginning in 2020.  Federal block grant funding could be used by states for nearly any health care related purpose. They would leverage states' capacity for innovation and expertise about their own health insurance markets.  
They wouldn't be subject to ACA requirements such as:  
Coverage of essential health benefits (EHBs).

Affordability of premiums for low income individuals and families.

Prohibitions on higher premiums for persons with pre-existing medical conditions.

Limits on charging higher premiums based on age.  
These federal block grants would offer states more flexibility to design innovative, state-specific strategies. But the block grants would offer about $239 billion less federal funds in 2020-2026 than under the ACA and would expire after 2026. Very successful Medicaid expansion states which have achieved high levels of coverage, such as California, New York, and Massachusetts, would face severe reductions in federal funding under these provisions.
The bill would also impose per capita caps upon traditional, pre-ACA Medicaid eligibility groups, with exceptions for disabled children, Medicaid administration, and other expenditure categories. Per capita caps also could be rolled into a separate Medicaid block grant option for states. Those provisions are similar to Senator Cassidy's earlier bills, which were analyzed in depth by PCG. Additional information and legislative text on the new bill is available through the Senate website: https://www.cassidy.senate.gov/.