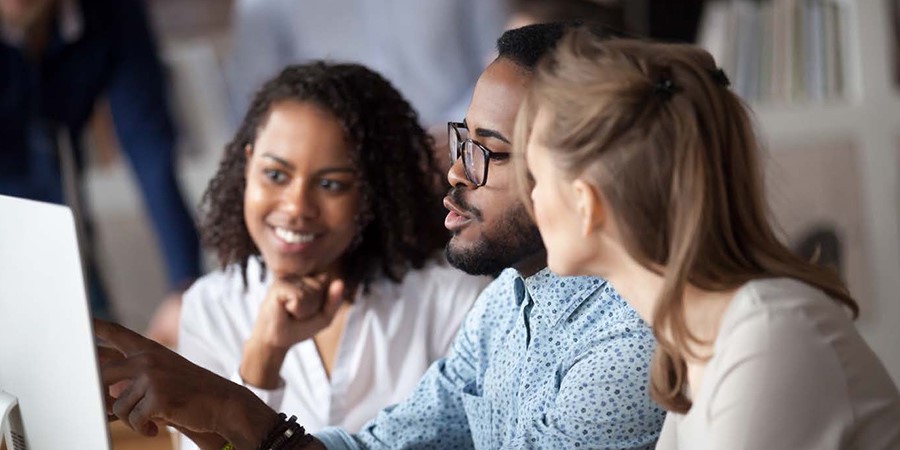 PCG's Solutions to Support New Jersey Schools
---
Public Consulting Group (PCG) is a proud sponsor of the virtual 2021 New Jersey School Boards Association (NJSBA) Workshop. For over 35 years, PCG has been dedicated to one pursuit—providing solutions that matter.
Learn more about the NJSBA Workshop (October 26–28) & Register!
During the Workshop, learn how our services help school districts better serve students, families, and teachers through cutting-edge technology, leadership coaching, professional development, and direct student interventions and supports. Examples of our services include:
EDPlan: Web-based tools for special education case management; academic, behavioral, and mental health intervention planning and delivery; family engagement; student progress monitoring; and maximizing federal reimbursement.
Special Education Reviews: Consultative services that help your district recognize areas of your special education program that need improvement, as well as the areas in which you are doing well; these are accompanied by action plans, coaching, and professional development to help ensure your students, teachers, administrators, and families are properly engaged and supported.
State and Federal Data Reporting/School Performance Reports: PCG assists states in streamlining federal and state reporting to alleviate the burden on districts, while helping build the capacity within districts and state agencies to better apply data to inform policy, programs, placement, and instruction.
Data System Modernization & Interoperability: PCG helps school districts and states update their technologies so that information flows more rapidly and more securely across district systems. As leaders in interoperability and data standards, PCG can be a helpful guide as you look to modernize your districts online systems and tools.
Schedule Time with Our Subject Matter Experts!
---
Take advantage of the Workshop to schedule one-on-one time with our experts! Participants at this year's NJSBA Workshop can schedule time with local and national experts and advisors to help you with variety of education issues that may be important to you. Topics include:

Effective Intervention Planning and IEP Development in New Jersey Schools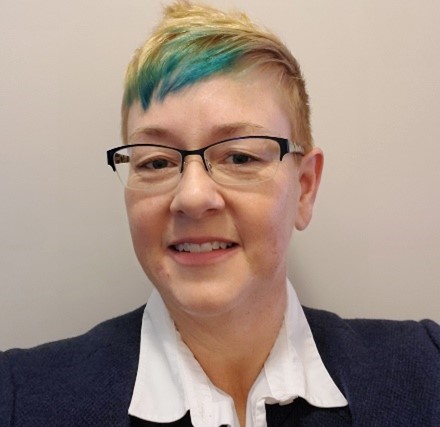 Megan McCormick is an authority in special education standard operating procedures, effective IEP development, student progress monitoring, staff training, and effective community engagement; she uses her extensive background and experience to help more than half of New Jersey's public school districts in EDPlan implementation and training. As a former special education teacher and district-level special education administrator, Megan provides consultative support, leads our system implementation teams, and leads training and professional development across the state, supporting special education directors, superintendents, child study team members, and school board members. 







Ensuring Effectiveness and Compliance in Your Special Education Program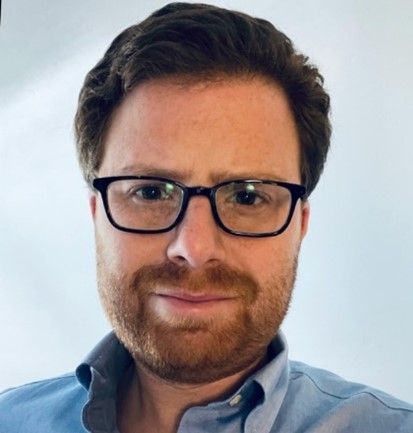 Matthew Korobkin routinely delivers practical advice and strategic planning leadership to states and districts in the areas of special education policy, compliance, operations, and instructional practice. Matthew performs special education program reviews, provides consulting services to state and district leaders, leads and presents at local special education conferences, and facilitates PCG's partnerships with professional education associations. He provides actionable tips and thought leadership through regular publications and white papers on topics related to: special education service delivery during the COVID-19 pandemic, special education program effectiveness, and the disproportionate representation of classified students who are from a racial minority.











Connecting Your Local Data Systems and Modernizing District Technologies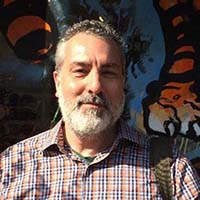 Hal Friedlander helps states and school districts modernize their education technologies so that they more effectively and more securely share information with each other—enabling them to provide students, teachers, parents, and administrators with the information and access they need, when they need it. With over 20 years in technology, most recently as the chief information officer (CIO) of the New York City Department of Education, Hal is helping district CIOs and education leaders streamline the tools they use, implement standards that help with data quality and integration, and optimize privacy and security.











Maximizing Federal Reimbursement for Health-Related Services in Schools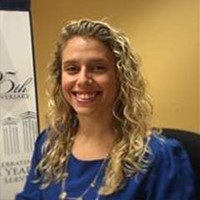 Alissa Eisenberg is Program Manager for PCG's school-based Medicaid reimbursement programs (SEMI/MAC); in her role, Alissa administers aspects of the program, provides guidance and support to the state and county office representatives who lead the program, and works directly with over 360 school districts New Jersey. Alissa's professional experience includes more than a decade of work in education and healthcare policy. She is an expert in developing district- and school-wide strategies to maximize family engagement, compliance, and reimbursement.






NJ SMART Data Collection and Reporting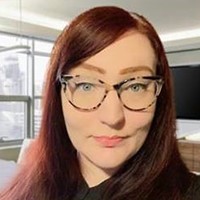 Shannon Mislan oversees PCG user engagement, training, and support across New Jersey. Shannon has extensive experience helping districts streamline local reporting systems and procedures to facilitate effective state and federal data reporting. As lead of the NJ SMART and SEMI/MAC client support team, she regularly consults and advises the state and districts in matters related to data collection and data use, PCG system functionality, and best practices in leveraging PCG tools to inform productivity, operational effectiveness, and student outcomes.


 

Please contact us below and one of PCG's team members will contact you.
Products & Services
---
EDPlan™
---
Promote the success of every student in New Jersey with our results-driven approach.
As federal and state requirements have changed in recent years to include a greater focus on improving outcomes for students with disabilities, our web-based solution, EDPlan, is designed with these shifts in mind and is helping to propel special education operations forward through a focus on meaningful goals, objectives, and personalized learning and development.
EDPlan is the most used web-based special education data management software available, guiding and supporting teachers, administrators, and Individualized Education Program (IEP) teams throughout the special education process. EDPlan provides a flexible, modern special education data management system that supports the workflow, collaboration, communication, and reporting necessary to meet the needs of students while helping to ensure district-wide compliance. In addition, for five years in a row, New Jersey school districts using EDPlan's EasyIEP module—to manage special education operations and case management—outperformed other New Jersey districts with respect to federal Medicaid reimbursement for health-related services.
Features include:
Process-based system that helps ensure consistency with district procedure and state and federal laws
Integrated compliance checks
Timeline monitoring
S.M.A.R.T goal builder
Student progress tracking
Family engagement and communication tools
Instant document translation into dozens of home languages

Identify at-risk students and provide targeted intervention.
An effective early warning and intervention management system serves as a problem-solving solution designed to document and monitor instruction and interventions within a multi-tiered system of supports for both academic, social, and emotional student needs. It serves as a tool to alert teachers and administrators of students who are at risk of failure. Furthermore, it is both adaptable and scalable to provide a comprehensive solution that allows educators to more effectively support student success through integrating key interventions into the curriculum framework.
PCG's EDPlan Identify & Intervene solution addresses the complexities of running a multi-tiered system of supports for both academics and behavior by providing data-driven planning in the areas of English/Language Arts, Mathematics, and Behavior.


Collaborative Program Evaluations
---
Our special education program evaluation work spans across suburban, urban, and rural school districts. As administrators and education leaders struggle to find the time and resources to evaluate the effectiveness of their district special education policies and programs, PCG's independent program reviews help them to better measure student outcomes; business operations; parent engagement; instruction; and resource allocations. These reviews provide actionable feedback and recommendations based on best practices.
Benefits of PCG's Program Reviews


PCG's collaborative program evaluation approach has helped our school district partners to:
Increase focus on student learning and growth
Articulate and prioritize district goals and initiatives
Improve community engagement
Develop roadmaps for celebrating and expanding what works while improving what does not—in a sustainable way
Empower leaders with clear action plans that proactively manage risk and improve results
Back-to-School COVID-19 Best Practices and Resources for Special Education
---
Click here to access PCG's EDPlan blog that includes practical tips and solutions for your schools.
Contact us today using the form below to learn more.


How can PCG help?
---
For over 30 years, Public Consulting Group (PCG) has worked with schools, school districts, and state education agencies to deliver Solutions that Matter for teachers, administrators, and families. With tools that identify at-risk students; create Individualized Education Programs (IEPs); develop personalized learning plans; engage families; and proactively build safer school communities; PCG helps educators foster increased access, equity, and outcomes.