CMS Awards PCG Quality Improvement Organization-like Certification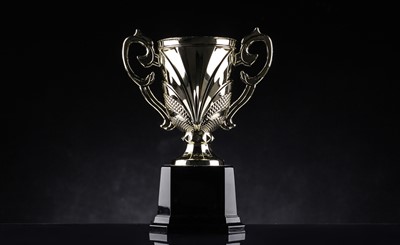 Boston, MA, June 16, 2017 –
Public Consulting Group (PCG) is pleased to announce its certification as a Quality Improvement Organization-like (QIO-like) entity by the Centers for Medicare and Medicaid Services (CMS).  Already a champion of improvement to the nation's healthcare system, this new certification will further enable PCG to work to enhance the quality and cost efficiency of care for Medicare and Medicaid beneficiaries. 
The certification will render PCG's clients eligible for enhanced federal matching funds of up to 75 percent for contracts consistent with the QIO legislation including, but not limited to, medical necessity reviews, quality of care reviews, Medicaid independent assessments for eligibility and level of care determinations, and quality improvement initiatives. This type of matching, along with our team of numerous clinicians, healthcare consultants, data analysts, and quality assurance professionals, enables PCG to better help our partners in state government reduce costs and improve care.  In addition, QIO-like certification opens up new opportunities in the health and human services sectors on a national level for PCG. 


"We are thrilled that our work and leadership in the health services sector has been recognized by the CMS," said Kevin Hutchinson, a manager in PCG's Health division overseeing Program Integrity and Provider Management solutions.  "We can't wait to put this new certification to work for our clients."


The QIO program, one of the largest federal programs dedicated to improving health quality for Medicare and Medicaid beneficiaries, works by promoting greater connectivity and care coordination across all health care settings to improve health care delivery for beneficiaries.  It contributes to the CMS three-part aim of better care for individuals, better health for populations, and lowered costs.


About Public Consulting Group
---
Public Consulting Group, Inc. (PCG) is leading public sector management consulting and operations improvement firm that partners with health, education, and human services agencies to improve lives. Founded in 1986 and headquartered in Boston, Massachusetts, PCG has nearly 2,000 professionals in more than 50 offices around the US, in Canada and in Europe. PCG's Health practice offers in-depth programmatic knowledge and regulatory expertise to help state and municipal health agencies respond to regulatory change, improve access to health care, maximize program revenue, improve business processes, and achieve regulatory compliance. Using industry best practices, PCG's Health team helps organizations deliver quality services with constrained resources to promote improved client outcomes. To learn more, visit
http://www.publicconsultinggroup.com/health/
.
Media Contact
Stephen Skinner, Public Consulting Group
(617) 717-1150
sskinner@pcgus.com