Employees Reflect on 'Family & Friends Fridays' Summer Hours Schedule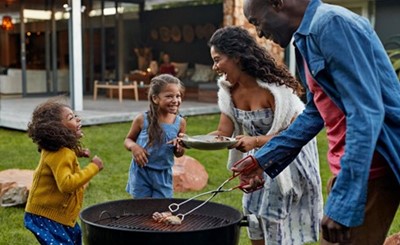 This summer, PCG launched its first-ever summer hours schedule program with Family & Friends Fridays. For 10-weeks, from July 2nd through September 3rd, 2021, the firm closed at 1:00 PM (in each work location's respective time zone) every Friday to give employees extra time off to unplug and unwind. Family & Friends Fridays was implemented in part to support employees' well-being and a healthy work-life balance – two priorities that were heightened by the ongoing pandemic. In addition to giving employees dedicated time away from the stress of work to relax—time that all staff were encouraged (and repeatedly reminded!) to take off each week—Family & Friends Fridays was also an employee appreciation initiative to thank the firm's nearly 3,000 employees for their hard work and unwavering commitment to client service.
When the program wrapped in early September, employee feedback was overwhelmingly (and unsurprisingly) positive. Here are just a few of the things we learned from their experiences with Family & Friends Fridays, including both anticipated and unexpected take-aways.
What We Learned from Family & Friends Fridays
As the program's name implies, many employees enjoyed their extra time off each week by spending time with their friends and family, which in turn something that their family and friends also enjoyed.  Enrollment Specialist, Chassity Baker, shared that she enjoyed her Family & Friends Fridays just as much as her son, Leland. "Our 8 year old son was SO thankful that mom and dad had an extra afternoon off each week to spend quality time with him since he didn't have any summer camps to attend. We spent many days outside exploring our community by going to the conservation department, museums, hiking, swimming, bowling… but most importantly taking time to pour into our little guy... One challenge of working remotely is you just don't realize that you need that time away from work - because home IS work. We are really thankful for the company for giving us that nudge."
Employees expressed how the extra time away from work helped to ease some of the emotional and mental burden so many of us have experienced during the pandemic. Senior Marketing Communications Specialist, Laura Melanson, said, "This program helped alleviate the 'mom guilt' that's been a constant in my life since daycares and preschools shut down in March 2020. Even though my kids got back to a somewhat normal routine months ago, I still struggled with feeling stretched too thin and unable to appreciate my time with them…On more than one occasion this summer, I took advantage of my husband's unchanged work schedule to do something fun with just me and one (or both) of my kids. Little things like that eased the guilt I've been carrying without really realizing it."
Employees also found it helpful to have a few extra hours each week to get those never-ending errands and housework tasks done. Clif Daniel, a Project Management Office Director shared, "The program positively impacted [my] attitude and wellbeing. I was able to complete shopping tasks that I normally have to do on the weekends. There is a tremendous difference in navigating large amounts of traffic and people in stores on the weekend, versus on a Friday afternoon. The extra time off on Friday made for a much more enjoyable weekend."
And perhaps most surprising was employees finding themselves more productive in the shortened workweek. Service Desk Specialist, Craig Newcomb, commented, "I felt more productive during the workweek AND even on the weekend by getting more exercise with that extra time off. I'm sure we all know in theory that time off is good, so more time off [is equivalent to] great, but it was very fulfilling to work for a company that put it in practice, and to feel the positive benefits immediately."
Chassity, Laura, Clif, and Craig weren't the only ones to provide positive feedback on Family & Friends Fridays. In fact, throughout the duration of the program, PCG's Human Capital Management (HCM) team saw a steady stream of messages from employees, many of which included photos and insights into the program's impact. Considering the feedback, the firm's Family & Friends Fridays program was largely successful in boosting employees' health and wellbeing, promoting a healthy work-life balance, and most importantly, showing our appreciation for employees' hard work.
Sincerest thanks to our passionate, dedicated employees and to everyone who participated in the program and shared feedback.
We Are Hiring!
Interested in learning more about our firm and the work we do in service to the public sector? Explore current career opportunities and more on the Careers section of our site.