Insights from PCG's Josh Ellis: Solving the Teacher Shortage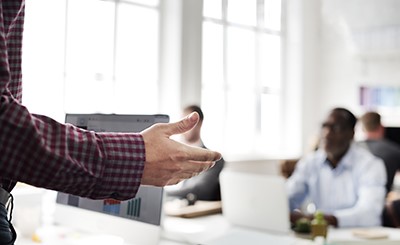 Q:  What is EdForce and how does it address the current shortage of K-12 teachers?
JOSH ELLIS:  From California to Virginia, states are experiencing a severe shortage of K-12 teachers. According to the Learning Policy Institute's most recent data (2009-14), enrollment in teacher education programs have dropped from 691,000 to 451,000, a 35% reduction. This amounts to a decrease of almost 240,000 professionals on their way to the classroom. And that decrease continues while the National Center for Education Statistics predicts that the school-going population will increase by roughly three million students in the next decade.
More than just a teacher shortage program, EdForce focuses on finding talented candidates across the country—many of whom who may never have otherwise pursued becoming a teacher.  Some did not take that path because they did not know how to go about the certification process, and most do not have traditional education in teaching.
EdForce provides them with the tools and resources to be successful. We stay with them from that first provisional license all the way through to their professional certification, or next level license.  We can provide them with support that many districts are unable to provide—professional development, coaching and mentoring, and other ancillary support to ensure that they can succeed. Districts that have not been able to fill positions for months—even years –have been impressed with the quality and quantity of candidates that we have been providing.   Our goal is always to put the most qualified people in the classrooms.
Q: How do you find these candidates?
JOSH: PCG partners with one-third of the school districts in the US. Through those partnerships PCG has tremendous access to educational pipelines across the country.  We are involved in running afterschool and tutoring programs, summer school programs, and other consulting work for school districts. Through those relationships, we come across people who have never been fully certified teachers but have been a part of support programs in classrooms. We have also built a unique network of public and private partnerships with nonprofits, academics, and other recruiting resources that has created a wide net. Our large candidate database and digital marketing tools strategically match educators with a specific state and its requirements.
Q: How successful are you in finding candidates for the harder to fill teaching roles—special education, ESL, math and STEM?
JOSH:  Those positions are 90% of the jobs that we fill.  Our focus is on math and special education (SPED) because those subjects have the biggest shortages.  For 20 years, math and SPED have been strong foundations for PCG. Across PCG, we've got a large network of Subject Matter Experts in these content areas that work with our K12 recruiting experts to find and screen non-traditional talent pools. We have a natural alignment with some great SPED support programs to make sure we give candidates realistic expectations of the day-to-day classroom demands. Mentoring and coaching is the key to their success.
About Josh Ellis
The creator of EdForce, Josh is an experienced leader in educational human capital and talent acquisition for districts throughout the US. Josh has a decade of experience in talent acquisition, human resources, workforce management, recruiting best practices, recruiting metrics, and building custom client solutions in the educational profession. Through his experience, leadership, and access to resources throughout PCG, Josh is a thought leader around the teacher shortage crisis for all K-12 districts. You can reach him via email at: joellis@pcgus.com.
About PCG
Public Consulting Group provides industry-leading management consulting and technology to help public sector education, health, human services, and other government clients achieve their performance goals and better serve populations in need.
PCG's Educational Partnerships unit has 20+ years of providing K-12 schools and districts with solutions designed to improve student performance and save administrators and teachers valuable time. The focus of PCG Educational Partnerships is to boost student engagement and achievement, increase school level instructional capacity, provide cost savings for districts with impactful daytime tutoring, afterschool programs, summer camps, and help solve the teacher shortage with innovative staffing and alternative licensure pathways.