PCG Expands Special Item Numbers (SINs) for Federal Contracting Opportunities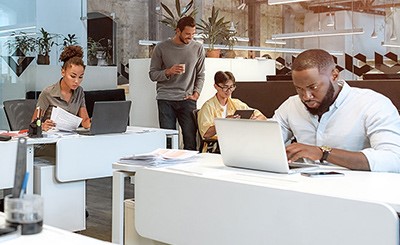 PCG Expands Special Item Numbers (SINs) for Federal Contracting Opportunities
As an approved U.S. General Services Administration (GSA) Multiple-Award Schedule (MAS) contractor, Public Consulting Group (PCG) is pleased to announce that the firm has expanded its federal services and solutions to include an updated list of SINs.
PCG is now qualified for—and has the following SINs on—its GSA Schedule.  
511210 Software Licenses
522310 Financial Advising, Loan Servicing, and Asset Management Services
531210 Financial Asset Resolution Services
54151S Information Technology Professional Services
541211 Auditing Services
541219 Budget and Financial Management Services
541611 Management and Financial Consulting, Acquisition and Grants Management Support, and Business Program and Project Management Services

PCG is a consulting, operations, and technology firm that designs and delivers program integrity, financial management, policy consulting, and information technology (IT) solutions with unparalleled depth in the areas of health, human services, and education.
By virtue of the firm's GSA MAS, federal agencies and associated cooperative purchasing entities can contract with PCG to more easily access the firm's products and services.
"We are pleased to be able to expand upon the products and services PCG offers to federal and public sector agencies, in streamlined fashion, through these additions to our GSA schedule," said PCG CEO Bill Mosakowski. "We look forward to providing impactful solutions to more of the public sector and, by extension, more of the public they serve."
A link to PCG's current schedule can be found on the GSA Advantage website: Authorized Automatic Data Processing (ADP) Schedule (gsaadvantage.gov).
PCG has been pursuing jobs and opportunities in the federal marketplace since its schedule was approved in January 2020. The firm continues to expand the scope of its MAS contract. To learn more, read the article, "Public Consulting Group Awarded GSA Schedule to Become Approved Federal Contractor" from February 18, 2020, here.
Click here to visit PCG's federal project and procurement solutions page!