PCG kicks off powerful, innovative My Brother's Keeper (MBK) series this week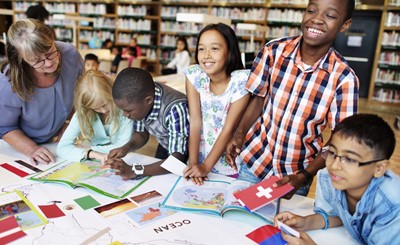 Join us this Thursday, May 18, for the inaugural session of our MBK Forum series. We are delighted to welcome Mr. Glenn Singleton to speak about "COURAGEOUS CONVERSATIONS ABOUT RACE."
Mr. Singleton founded Pacific Educational Group (PEG) in 1992, committed to achieving racial equity in education.  Glenn and his group engage in sustained partnerships with educational organizations to transform beliefs, behaviors, and results so people of all races can achieve at their highest levels and live their most empowered and powerful lives.  
COURAGEOUS CONVERSATION
™ is their award-winning protocol for effectively engaging, sustaining and deepening interracial dialogue. Through their Framework for Systemic Racial Equity Transformation, PEG is dedicated to helping educators address persistent racial disparities intentionally, explicitly, and comprehensively.
We hope you will attend and share this invitation with others.
MBK Forum Featuring Glenn Singleton 
Leading COURAGEOUS CONVERSATION and Systemic Racial Equity Transformation to Improve the Achievement of Males of Color
Thursday, May 18, 2017 
12:00 pm | Eastern Daylight Time (New York, GMT-04:00) | 1 hr 
Meeting number (access code): 794 605 308
Meeting password: cFKS3g7Y
1-877-668-4493
Call-in toll-free number (US/Canada)
1-650-479-3208
Call-in toll number (US/Canada)