PCG's partner, Broward County Public Schools, authors contributed content on district-wide equity initiative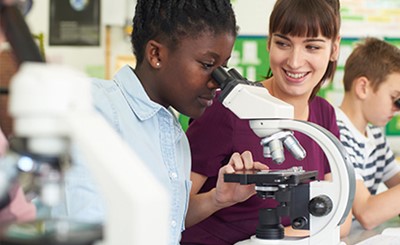 To meet the needs of educators working in urban school districts serving diverse student populations, PCG offers rigorous, research-based courses through our Professional Learning Platform (PLP), designed to improve teacher effectiveness and raise student achievement. The Broward County Public School District (BCPS) in Florida is one such district with an extremely diverse student population, representing over 200 countries and over 190 languages, that we are proud to call a partner.
In a new contributed post for eSchool News, David Watkins, director of equity and diversity for BCPS, discusses how his district's partnership with PCG has helped successfully implement a district-wide initiative to change how educators engage with students to reflect a more culturally responsive school system. Using PCG's Courageous Conversations about Race online course, BCPS was able to rigorously train 300 equity liaisons who have gone on to develop equity plans that are currently being rolled out to the teachers in their school. By highlighting the widespread impact this initiative has had on the teachers, students, and community, David outlines the three pillars necessary for bridging the equity divide in classrooms.
While David acknowledges that there is still more work to be done, we are thrilled that our online course has helped BCPS take the initial steps to make schools a safer place for its diverse student population.
Read the full article on eSchool News here: https://www.eschoolnews.com/2019/02/14/3-steps-bridging-equity-divide-classrooms/.