Presuming Competence in Students with Significant Disabilities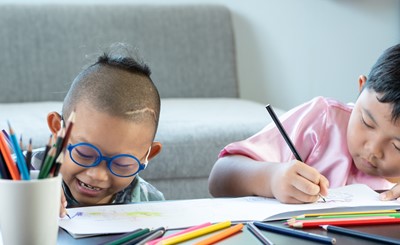 In a new blog post published today on edplan.com, PCG special education Subject Matter Expert (SME) Ashley Quick explores the concept of presuming competence when educating students with significant disabilities (SWSD). According to Ms. Quick, "Presuming competence refers to an educator's assumption that students with disabilities possess as-yet-unrecognized capabilities." In her article, Ms. Quick details why this practice of presuming competence is integral to ensuring every student—even students with the most significant disabilities—receives a free and appropriate public education (FAPE) as required by law. She goes on to highlight another key concept, that of the "least dangerous assumption," and then outlines more than a dozen specific ways that educators and administrators can put these ideas into practice.  Ms. Quick ends the piece by acknowledging that schools and districts nationwide are facing significant challenges due to the COVID-19 pandemic; she details several solutions and services that PCG can provide to support educators across the country during this unprecedented time.
To read Ms. Quick's full article, including actionable recommendations to help educators and administrators presume competence in SWSD, visit the EDPlan Blog here.
About the Author
Ashley Quick is a Special Education SME at Public Consulting Group and a field associate for Project SUCCESS in Indiana.  Prior to coming to PCG, Ashley was a special education teacher for 10 years in the elementary setting.  She collaborated with general education teachers to implement individualized education plans for students with high-incidence disabilities and designed behavior intervention plans and adapted academic curriculum for students with a wide range of abilities.  Additional areas of expertise include data analysis and crisis prevention and intervention.  Ashley also has three years of experience in higher education custom publishing with Pearson.