Project Ianos Team Shares How the Program Is Engaging Students in the Wonders of Space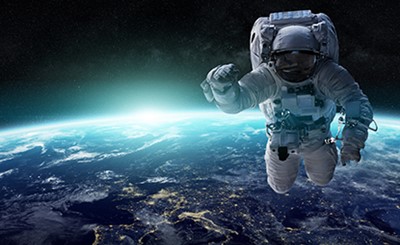 Earlier this month, members of the Project Ianos Team hosted a webinar to explore how the NASA-funded project will engage students in grades 5–8 and get them inspired about future possibilities through science, technology, engineering, and math (STEM) learning.
Project Ianos will develop and deploy compelling STEM videos and hands-on learning tools targeted to 3.8 million underrepresented students to ignite curiosity among the next generation of space explorers.
The Project Ianos Team includes: PCG, the Aldrin Family Foundation, Explorer At Large, Blue Origin's Club for the Future, the University of Kansas, and numerous NASA Centers. On February 10th, PCG's Dr. Jack McLaughlin facilitated the Project Ianos webinar, which featured the following speakers from the Project Ianos Team:


Andrew Aldrin, President & CEO, Aldrin Family Foundation
Josh Bernstein, Founder & CEO, Explorer At Large
Josef Reinke, Director, Blue Origin's Club for the Future
A recording of the February 10th webinar is available here.
Interested in learning more?
We're always searching for people who are interested in supporting Project Ianos. Click here to join PCG's Space Team and to find out about other available free PCG Space resources.