University Instructors Partners with ETS to Launch New Learning Tool for Teacher Candidates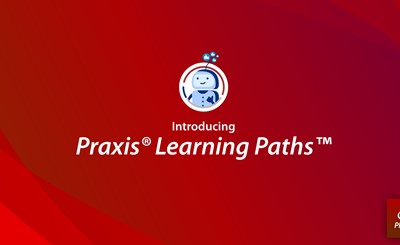 We are proud to share that University Instructors, a Public Consulting Group Company, has partnered with ETS, a nonprofit research, learning, and assessments organization, to launch the Praxis® Learning Paths™ program. Praxis Learning Paths is a new online, interactive course to help aspiring teachers—starting with Elementary Mathematics—strengthen their content, knowledge, and skills as they take the next steps in their journey to becoming professional educators. Congratulations, University Instructors, on this exciting and impactful tool to support teacher candidates and give them the tools for success! Read the full press release here.
For more information on how to access a free sample of the course, or to purchase the full course, visit the Praxis Learning Paths program web page.