University Instructors Partners with Rhode Island Department of Education to Offer Free Teacher Test Preparation & Praxis Test Vouchers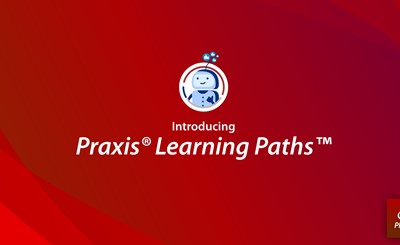 University Instructors (UI), a Public Consulting Group (PCG) company, is proud to announce the launch of the RIDE Praxis Preparation Program. Developed in partnership with the Rhode Island Department of Education (RIDE), this free, comprehensive preparation program aims to help teacher candidates pass Praxis tests, which are a step towards teacher certification in Rhode Island.
Funded through the Elementary and Secondary School Emergency Relief Fund (ESSER II), this program was developed in alignment with Rhode Island's Strategic Plan for Public Education: 2022-2027, which aims to create flexible pathways into the teaching profession and develop programs to expand and diversify the teacher pipeline, among other goals. Furthermore, the mission of the program underpins the recommendations for academic, social, and emotional learning acceleration in the state's Learning, Equity & Accelerated Pathways (LEAP) Task Force Report.
The program, which will accept approximately 200 teacher candidates in the summer and fall of 2023, offers participants practice tests, webinars, office hours, individualized support, and self-paced online courses. Over the course of six to 10 weeks, participants will engage with various targeted lessons, interactive exercises, full-length practice tests, detailed explanations, and rich diagnostic data.
Certification tests can create barriers for many educators, especially educators of color. Support programs, like the RIDE Program, provide educators with added support for the content tests needed to obtain certification as an educator. The program also aims to ease the financial burden on educators by providing Praxis preparation offerings worth an estimated $1,000 in hopes of addressing the teacher shortage impacting Rhode Island and the nation.
Interested candidates first complete a survey, available here on www.ridepraxisprep.com, to determine cohorts. Based on the interest of participants, supported programs may include preparation for tests including elementary reading and English language arts, mathematics, social studies, and science; secondary ELA, mathematics, social studies, and science; special education; and English to Speakers of Other Languages (ESL). Upon successful completion of the program, participants receive a Praxis test voucher worth up to $200.