Ways States Can Reinvest the American Rescue Plan Act's Ten Percent FMAP Enhancement for Home and Community Based Services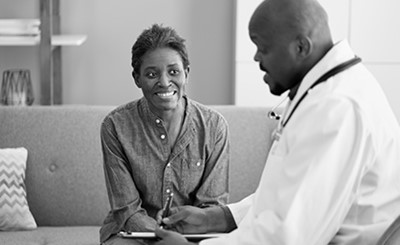 The American Rescue Plan Act of 2021 (ARP),1 signed into law on March 11, 2021, provides relief for Medicaid home and community-based services (HCBS) programs with scheduled, enhanced federal financing participation to offset state expenditures. The ARP defines HCBS as a host of Medicaid services and programs that are typically referenced by the Centers for Medicare and Medicaid Services (CMS). It also broadly includes some Medicaid services for participants who are not typically viewed as part of HCBS populations.2
In Section 9817 of the ARP,3 all U.S. states that currently have HBCS programs will receive a temporary 10 percent enhancement to their federal medical assistance percentage (FMAP) for the costs they incur when continuing to deliver the programs between April 1, 2021, and March 31, 2022.  
If they currently do not have HCBS programs, states can amend their state plan to include new HCBS programs and apply their FMAP and enhanced FMAP to applicable administrative costs associated with establishing and implementing them. Every state is required to reinvest the enhanced FMAP into new Medicaid-covered HCBS programs; additional enrollees of existing HCBS programs; and or technology and administrative personnel required during the program expansion process.
States are not permitted to use these enhanced funds to supplant their existing state spending. They must use the funds to supplement their state spending. In addition, although states will receive more optimal funding from service-related expenses than administrative costs during the temporary timeframe the enhanced FMAP is offered, it will likely be challenging for states to retract the enhanced service offerings once the funding opportunity ends. 
In addition, FMAP may not exceed 95 percent for any state. Based on Congressional Budget Office (CBO) estimates, the enhanced FMAP would increase federal funding for Medicaid by $12.7 billion.4 State savings resulting from the FMAP increase must be reinvested in HCBS services and programs.
Public Consulting Group (PCG) has proven approaches to help states navigate the enhanced FMAP reinvestment process. Founded in 1986, PCG is a leading public sector solutions implementation and operations improvement firm that partners with health, education, and human services agencies to improve lives. We offer a multidisciplinary approach to meet challenges, pursue opportunities, and serve constituents across the public sector.


PCG is ready to support states by:


Increasing and improving access to self-directed HCBS services and supports, which will optimize state funding5
Creating targeted efforts to transition individuals from institutions to the community
Assuring and improving quality in HCBS, as our firm is a QIO-Like Certified Agency
Simplifying monitoring/reporting for critical incident management; compliance audits; the provider-remediation process; and enhanced beneficiary risk mitigation
Supporting the planning process, program implementation, and operations related to building workforce capacity in the HCBS system
Our team can help states decide on the best categorical use of the enhanced FMAP funds—whether for direct services or time-limited administrative costs. The more states spend on eligible HCBS now, the more FMAP states will receive to spend on COVID-19 relief during the period of public health emergency (PHE) or capacity building in the next few years. States must spend the enhanced FMAP funding by March 31, 2024.
To learn more, access our comprehensive guide here. You can also access the guide by visiting our dedicated enhanced FMAP web page here. 
_________________
[1] American Rescue Plan Act of 2021, s 9817, Additional Support for Medicaid Home and Community Based Services During the COVID-19 Emergency
(31 March 2021)



[3] American Rescue Plan Act of 2021, s 9817, Additional Support for Medicaid Home and Community Based Services During the COVID-19 Emergency
[4] The CBO scored an earlier proposed FMAP increase of 7.35 percent at $9.3 billion, which adjusted to ten percent. This equates to $12.7 billion, though it may be slightly overstated if more states reach the 95 percent FMAP cap. https://www.cbo.gov/system/files/2021-02/EnergyandCommerceReconciliationEstimate.pdf

[5] "Implementation of American Rescue Plan Act of 2021 Section 9817: Additional Support for Medicaid Home and Community-Based Services during the COVID-19 Emergency," Centers for Medicare & Medicaid Services, Department of Health & Human Services, accessed May 19, 2021, https://www.medicaid.gov/federal-policy-guidance/downloads/smd21003.pdf