Announcing Our FY24 EPIC Awards Winner for Entrepreneurial Spirit!
PCG's quarterly employee recognition program, aptly-named the EPIC Awards, is designed to help bring the firm's four core tenets—Entrepreneurial Spirit, Passion, Impact, and Community—to life in a tangible way. Today, we are thrilled to announce that Darryl Hobson has been selected as PCG's newest EPIC Awards winner in recognition of the Entrepreneurial Spirit he has demonstrated while innovating and improving the systems we use to deliver solutions that matter.
Darryl began his career at PCG nearly 10 years ago as a consultant in the Education practice before transferring to Corporate Technology. As the Enterprise CRM Product Manager, Darryl is responsible for the development and adoption of enterprise-wide applications, workflows, and CRM business intelligence.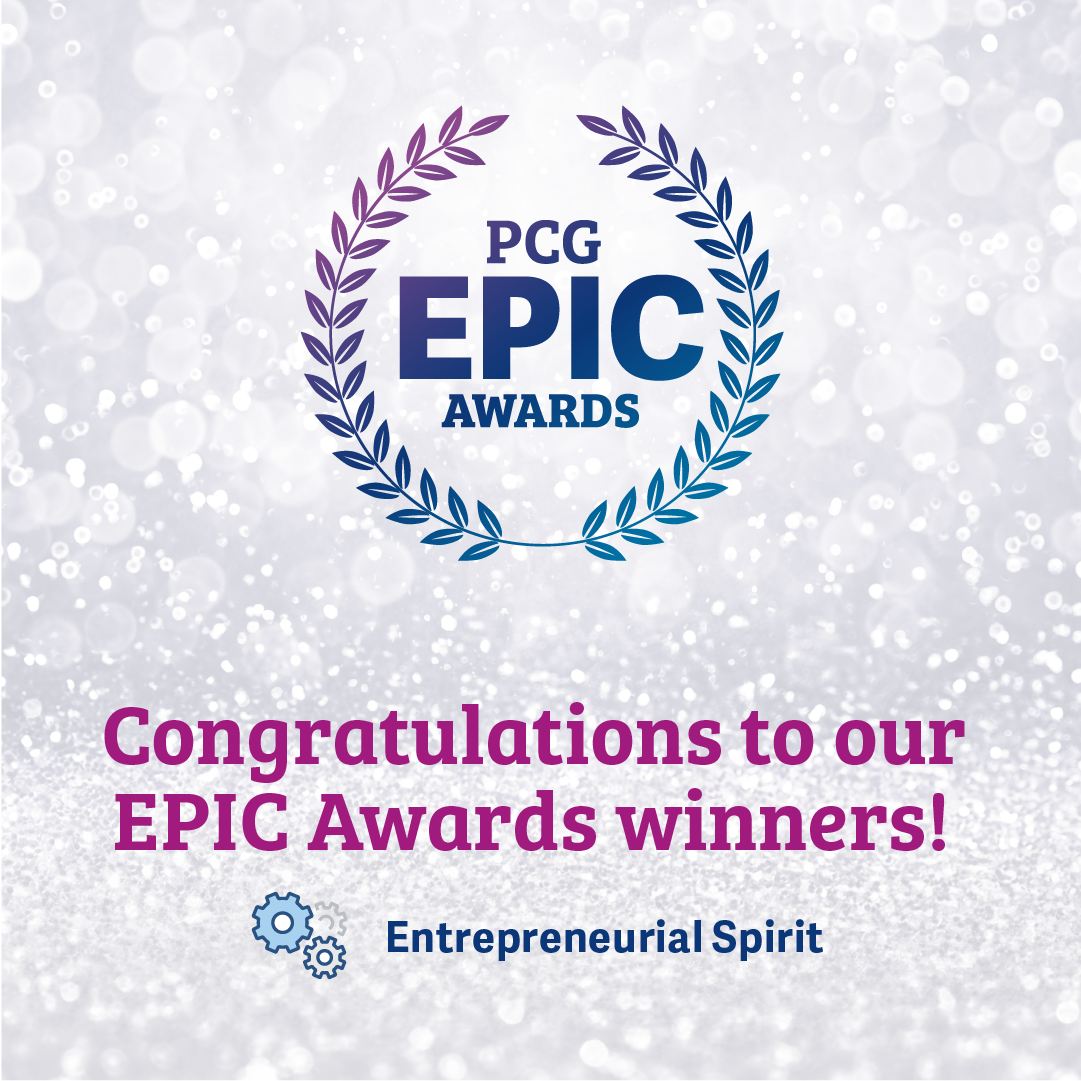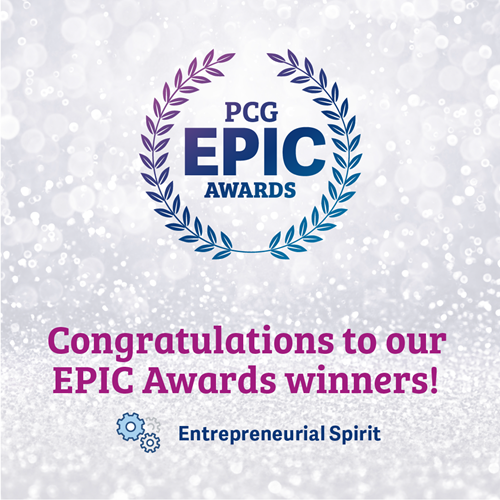 Embodying the Entrepreneurial Spirit
Dynamic Innovation
Darryl's dedication to continuously innovating and improving PCG's data organization and governance has helped reshape the way our teams operate. One of the best examples of this is his work with Microsoft Dynamics.
Darryl helped establish and is a member of the Microsoft Dynamics Change Control Board, a cross-practice area business unit responsible for gathering and reviewing requirements from across the business to further develop our Microsoft products in line with the firm's needs. Their work is crucial to ensuring that data can be effectively and efficiently shared between various sales management, financial management, and project and portfolio tools, allowing practice areas to be competitive in the marketplace.
"I have witnessed Darryl's remarkable skills and creativity during our collaboration on the Salesforce to Dynamics transition for Human Services. His entrepreneurial spirit was demonstrated in his capacity to consistently embrace change and never settle for 'good enough'," said Rupam Chokshi, a manager in the Human Services practice. "He applied extensive knowledge and expertise to deliver value-added solutions, while using his passion and creativity to innovate and solve problems."
In addition to driving the technology itself, Darryl also implemented new workflows to improve communication and efficiency within the Dynamics product team. He successfully developed and introduced agile methodologies, training multiple scrum masters. The adoption of agile development continues to spread across Corporate Technology thanks to Darryl and his efforts.
"Darryl brings professionalism and technical competence to some of PCG's most complex assignments at PCG, making him a go-to person during crises and market opportunities. His work ethic, willingness to take projects to new places, and ability to mentor others is a blessing for the firm," said Tony Brown, Principal.
People-Centric Approach
One of Darryl's most distinguishing traits is his ability to connect with people. He works with the Office of the COO to break down silos between the practice areas by supporting firmwide initiatives related to data integrity, client data curation, agency data, and PPM billing contact data, aligning organization and structure.
"Working with Darryl on enterprise-wide applications and processes has been very productive and promising in that PCG will gain tremendous efficiency and collaboration across the firm," said Betsy Bell, VP, Administrative Planning. "Darryl's entrepreneurial spirit has resulted in many teams and co-workers coming together to enhance existing tools and ideate new tools based on enterprise requirements for success."
Additionally, Darryl has been instrumental in deploying firmwide tools, such as Workday Financials and Icertis, allowing individual business units to distill requirements, organize deliverables and tasks, and plan releases based on their current projects and support. Because of Darryl's efforts, practice areas can play a more active role in developing and improving the services and tools at their fingertips. 
"Darryl's inventive approach, entrepreneurial spirit, and steadfast commitment have been the cornerstones of our achievements. Our journey thus far would have remained incomplete without the imprint of his innovative ideas and unwavering work ethic," said Brian Mallory, a senior program manager in the Education practice.
Congratulations to Darryl on this well-deserved recognition.