PCG Contributes to Published Essay Collection about COVID-19 and Child Welfare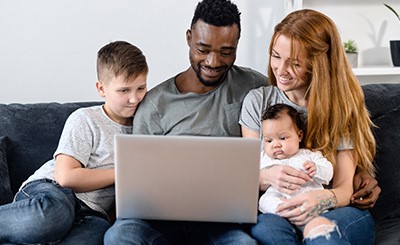 In response to the profound impact the COVID-19 pandemic has had on the field of child welfare, the Child Welfare League of America (CWLA) issued a call for child welfare experts, practitioners, families, advocates, and others to share insights into the opportunities, challenges, and innovations resulting from the global crisis. CWLA sought essay contributions exploring, in part, "how communities are exposing and addressing challenges, reawakening a sense of connectedness, and taking steps needed to advance the goal of the National Blueprint." Insights gleaned from the contributions would inform actions to improve service design and delivery, and ultimately, to better serve children and families who are vulnerable. (Read the original call for essays here.)
Tapping into their experience supporting state and local child welfare systems both before and during the pandemic, PCG's Child Welfare and Youth Services Team answered CWLA's call and contributed an essay. We are proud to share that the essay, Videoconferencing in Child Welfare: An Appreciative Inquiry, was recently published by CWLA Press in the essay collection "COVID-19 and Child Welfare: Challenges and Responses."  The following is a synopsis of the essay PCG's Team co-authored for the collection.
Enhanced use of videoconferencing necessitated by the COVID crisis has positively affected connections between parents and the child welfare system—though with notable limitations. Some counties have reported increased parent engagement and increased efficiencies for case and court workers. Groups that have traditionally been marginalized may particularly experience benefits, with less disruptive time schedules doing much to alleviate intimidation and burden. Where appropriate, to the exclusion of investigations and family visits, we urge child welfare practitioners and researchers to embed videoconferencing in practice models post-COVID.
In short:
For routine interactions between families and caseworkers, family courts, and other representatives of the public child welfare system, videoconferencing is generally strongly beneficial because it, for example:

Reduces child and family anxiety and power disparity caused by having to meet in unfamiliar and intimidating settings (e.g., court rooms or government office buildings versus the comfort of their own home)
Requires less time and effort from all parties involved (e.g., no need for families or caseworkers/others to take the time or spend the money to travel to meeting sites), resulting in reduced disruption to the lives of families who, in many cases, are already having to navigate complex day-to-day logistics and stresses (multiple jobs, childcare, housing insecurity, food insecurity, etc.)

Videoconferencing is not an adequate substitute, however, for either investigations of abuse/neglect or visits between parents/guardians and their children (or between siblings) who have been removed from the home.
PCG's contribution was co-authored by Erica Vilay and Robin O'Brien of PCG, together with former colleague and current CEO of NeuroAgile Leadership & Workforce Consulting, Angela Pittman-Vanderweide.
Other contributors to the essay collection include colleagues from Boston University, University of South Florida, Michigan Supreme Court, University of Michigan Law School, The Global Orphan Project, California State University, Long Beach, CUNY Graduate School of Public Health & Health Policy, Catholic Charities of the Archdiocese of Galveston-Houston, International Social Service-USA, Fordham University GSS, National Family Preservation Network, Illinois Department of Children and Family Services, and Family Design Resources, Inc.
Click here to read essay abstracts and learn more about the collection.