PCG Director Shares Expert Insights with MoneyGeek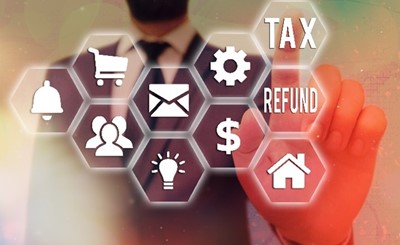 In the weeks leading up to the election, to stress the important role voters play in financial decision-making at the state, local, and even federal levels, the personal finance experts at MoneyGeek turned their attention to states' financial health and dependence on the Federal Government. Each state's financial health was assessed using three components:
State government revenue from the Federal Government

Metric used: percent of revenue provided by the Federal Government

Net benefits received by organizations and residents

Metric used: return on taxes sent to the Federal Government

Impact of COVID-19 on state revenues

Metric used: projected decline in state revenue due to COVID-19
These metrics were totaled and converted to a 100-point scale for each state, then ranked in order of dependency, from most (New Mexico) to least (Delaware) dependent. The final analysis revealed two trends of federal funding disparities:
Democratic-leaning blue states tend to pay more in taxes to the Federal Government than they get compared to Republican-leaning red states which tend to receive more federal funds than they pay
States that are less dependent on federal funds have higher per capita Gross Domestic Product (GDP)

MoneyGeek interviewed several experts to help put these findings into context, and one of those experts was Kathy Fallon, Director of the Human Services practice at PCG. During the interview, which was conducted over the phone, Ms. Fallon shared insights into some of the underlying causes of federal funding disparities between states and described the role federal funding plays in state government finances. Ms. Fallon also spoke to the notion of a fair and equitable allocation of funding between states, commenting, in part:
"I think that depends on your sense of what makes something fair. Is it the case that Mississippi should get more money because it has a population with much higher needs and less access to high-paying jobs? Maybe yes. You might also want to say that perhaps they should change policies or change practices to change the equation in some way. You could say that. But I would say that our system is a redistribution model. There's no doubt about that. The wealthier states do cross-subsidize the poor states…In the U.S., we don't question the management of other states as much because it's something that we've always done; it's always been set up that way. It's the system that we know, but it definitely is a redistribution model."
Ultimately, the insights shared by Ms. Fallon and several other policy and finance experts underscore the article's main takeaway: every American of legal voting age should participate in the election process if they wish to change how their state government budgets and spends money. The author, Deb Gordon, concluded the article with a powerful call to action to vote:
"No matter how divided the nation feels politically, states remain interconnected economically, bound to each other through tax contributions and receipts. Participating in the process and voting ensures that your voice is heard at the state and national level."
Read the full article for more information, including detailed data for each state, charts, study methodology, and expert interviews. "Return on Statehood: How Much Value Every State Gets From the Federal Government" is available on the MoneyGeek website here.

About MoneyGeek
With a lack of personal finance education in the public education system, MoneyGeek was created in 2016 to make personal finance more approachable and accessible. MoneyGeek serves a diverse readership with millions of visitors annually.