Q&A with Maya Cox: PCG Consultant and Vice President of APSE's National Board of Directors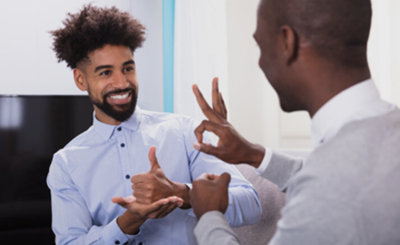 In honor of the 75th anniversary of National Disability Employment Awareness Month (NDEAM) and the 30th anniversary of the Americans with Disabilities Act (ADA), we are thrilled to announce that a member of our Human Services team, Maya Cox, was recently elected to serve as Vice President of the national 2020-2021 Board of Directors for the Association of People Supporting Employment First (APSE). This appointment marks Maya's first on the Board's Executive Committee and the second consecutive year she has served as a member of the APSE National Board of Directors. Last year's announcement is available here. We recently sat down with Maya to learn more about Employment First, APSE, and her role as VP of the organization's national Board of Directors.
What is Employment First and why is it so important?
Employment First is the idea that all individuals with disabilities, regardless of the level of disability, have the right to meaningful employment, fair wages, and career advancement in inclusive workplaces. All individuals, whether they have disabilities or not, can work and contribute to society if given the chance. And when you add to that the important role employment plays in our ability to achieve a meaningful life, develop relationships, engage with the community, and become financially independent, it's clear that everyone should have the opportunity to earn a living wage in a job of their own choosing. Employment First is about ensuring inclusive, fair employment for all.
I often refer people to a statement APSE published earlier this year on Employment First that does a great job summarizing its importance. You can read that statement here.
Speaking of APSE, how do they fit into the Employment First movement?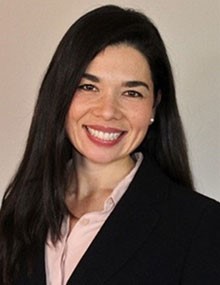 APSE is committed solely to the advancement of inclusive, fair employment for all. In fact, it is the only national membership organization that focuses exclusively on advancing integrated employment. Since its founding in 1988, APSE has worked on policy, advocacy, and building awareness of -- and support for -- Employment First.
What would you say is the biggest achievement APSE has reached to date?
It's hard to give a specific achievement because APSE has supported several significant advancements at the national level. For example, the organization was an important advocate in the passage of the Workforce Innovation and Opportunity Act (WIOA) in 2014 – the first legislative reform of the country's public workforce system in 15 years. WIOA is designed in part to help Americans, including those with disabilities, access employment, education, training, and support services so they have the necessary skills to succeed in the public workforce.
How did you get involved with APSE? What prompted you to pursue a seat on its national Board of Directors?
APSE was the first professional organization I was involved with, over 10 years ago.  I first got involved with APSE when I was an employment specialist for an organization growing an employment program for individuals with intellectual and developmental disabilities.  Across the organizations I've worked, and the different states I've worked in, APSE continues to connect me to old colleagues and friends, as well as the passion for the work. I pursued a seat on the national Board of Directors to grow my support for an organization that has given so much to me.
In what ways has your work with APSE been rewarding professionally? How about personally?
A huge reward for me both professionally and personally is the relationship building I've experienced since becoming a member of APSE. This organization has exposed me to so many passionate, intelligent, and genuine individuals and I'm grateful for the connections I've been able to form over the years.  I feel privileged to work alongside our country's top leaders in supported employment to move the work forward.  On a personal level, it is incredibly important to me too. I have a younger sister with developmental disabilities. Supporting systems change, opportunities, and high expectations has always been both a professional and a personal passion. It's important to me that everyone can live the good life and participating and contributing to the workforce is something that's often a critical component of what a 'good life' looks like. I know it is for me!
Are there any resources you can share to help raise awareness of the important work being done by APSE?
As a matter of fact, earlier this year, I was invited to participate in the inaugural episode of APSE's new podcast, APSE Conversations, with Executive Director Jenny Stonemeier. We discussed ways that individuals could use technology to create meaningful interactions and support systems, which was particularly relevant considering we recorded it in early April when much of the country was experiencing an initial surge in COVID-19 cases. A recording of the podcast, "APSE Conversations: Jenny and Maya," and transcript are available for free here.
I also had the opportunity to co-present a one-hour webinar in May with one of my colleagues on the Board, Kelly Nye-Lengerman, who was recently named Director of the Institute on Disability at the University of New Hampshire. Kelly and I engaged participants in a discussion about rethinking our approach to work and life during a global emergency, paying particular attention to ways people could have more control of their own journeys by aligning partners, resources, and opportunities. You can access a free recording of our presentation, "Align Your Stars: Manage Your Journey Ahead," here. The transcript and presentation slides are also available for free to download here.