The Intersection of Case Management and the Home and Community-Based Services (HCBS) Settings Final Rule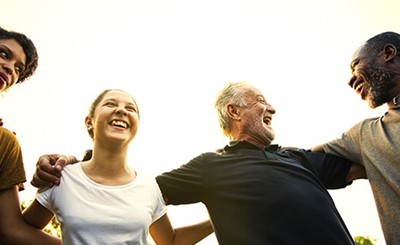 The concept of person-centered planning has been at play for decades, yet the publication of the Home and Community-based Services (HCBS) Settings Final Rule ("Final Rule") in 2014 was the first time person-centeredness was explicitly tied to ongoing funding of home and community-based settings under the various Medicaid waiver authorities.
As states work to comply with the Final Rule, agencies and service providers should embrace the important role they play in a state's ability to make the shift to person-centeredness. Moving forward, case managers and provider staff must work together. Person-centeredness cannot simply be forms completed by agencies and individuals, nor can it be an agency stating they are "person-centered." There must be a shift in how the agencies and providers interact with each other and ultimately the individual. Case managers and providers must take the plan from conceptualization to operationalization.
Here are six best practices to help both case managers and providers make the shift to person-centeredness:  


Establish working relationships. Building relationships between case management and providers can only help the individual. When problems arise, having a solid relationship can help resolve those issues sooner.
Know the plan. The person-centered plan should never be a simple document that just exists between the individual and their case manager. Setting staff should know this plan inside and out in order to be able to fully support the individual and their goals.
Listen to the person. Engage in active listening. It is always possible that the individual is saying something different than what their plan states, especially if formal conversations are only occurring annually. Just as our needs and preferences change, so do those of individuals receiving services. If the individual's choices or preferences have changed, connect them with their case manager and facilitate the communication.
Conduct quarterly meetings. Case management agencies and provider agencies who develop relationships outside of the typical referral and monitoring, are better positioned to provide the highest quality of services to individuals. Quarterly joint meetings are one way in which both agencies can build a relationship. These meetings can help each agency stay apprised of what is going on in their respective roles and they can also be used to troubleshoot problems, either between agencies or systemically.
Training, training, training. Training is critical. Training on system changes, policy and regulatory changes, and roles and responsibilities of each player in a person-centered system is crucial. While each provider does not need to know the ins and outs of the other's day-to-day job, overviews of their roles and changes impacting their jobs can help both case managers and providers collaborate for the good of the individual.
Federal regulations set the floor, not the ceiling. Federal regulatory changes such as the Final Rule set the minimum for what is required of HCBS programs. States have the flexibility to go above and beyond these minimum requirements and create a truly person-centered system. Compliance with the Final Rule provides the opportunity for states to redesign their system, not just the services and settings.
The Final Rule provided the opportunity for states to dive in and evaluate their entire HCBS systems. Now is the time to effectuate change for those most impacted – the individuals receiving services. We know the clichés are true – change does not happen overnight, and it isn't always easy. However, the benefits of creating a person-centered system and closing the gaps between case management and service delivery are beyond measure. 

Interested in learning more?
Members of PCG's Aging & Disability Center of Excellence (CoE) -- Amanda Alvey and Brittani Trujillo -- recently authored a paper exploring the intersection between case management and the Final Rule. Click the title below to access their white paper:
It Starts with a Person: The Intersection of Case Management and the Home and Community-Based Services (HCBS) Settings Final Rule
You can also contact the authors directly at Aalvey@pcgus.com and Btrujillo@pcgus.com.