'Back-to-School' Blog Series (Post #4): Progress Monitoring during Virtual Learning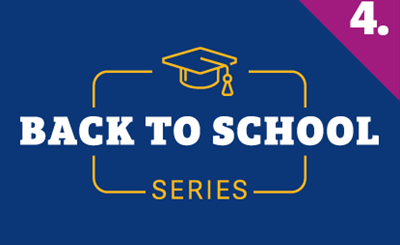 To help educators navigate the unprecedented times of a global pandemic, we recently launched a 'back-to-school' blog series based on PCG's Special Education Reentry Checklist. Each post is aligned to a core theme from that checklist—Health and Safety, Instruction and IEPs, Communication Planning, and Budget and Finance—and features actionable insights and free resources developed by a team of special education subject matter experts (SMEs) at PCG. The free Special Education Reentry Checklist is available here.
The fourth blog post in our 'back-to-school' series highlights several best practices of evidence-based progress monitoring that educators can apply to virtual instruction to ensure ongoing progress monitoring continues regardless of the learning environment, be it remote, blended, or in-person. According to author Jennifer Meller, "Such monitoring can, and should, be used broadly to provide feedback to all students but is critically important for students with IEPs to meaningfully update goals, accommodations, and services."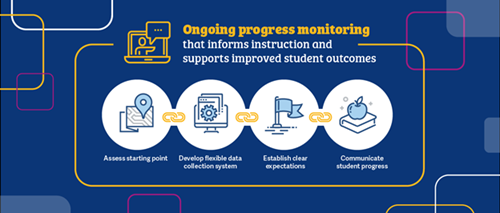 Ms. Meller explores four best practices of progress monitoring sharing specific action items for each as well as a variety of free resources, including a customizable IEP goal tracker and parent progress monitoring form (the latter of which is a tool educators can use to increase partnership with students' parents/caregivers). Specifically, Ms. Meller encourages educators to (1) assess their starting points, (2) develop flexible systems for data collection, (3) establish clear expectations, and (4) communicate student progress.
4 Best Practices for Progress Monitoring during Virtual Learning is now available on the EDPlan blog. If you haven't already, be sure to check out the first three posts in the 'back-to-school' series focused on Social-Emotional Learning, Virtual Co-Teaching, and COVID-19 Special Education Steering Committees.
About the Author
Dr. Jennifer Meller, an Associate Manager in PCG's Education practice area, leads the firm's efforts in providing districts with comprehensive special education program evaluations and technical assistance in the areas of staffing, stakeholder engagement, compliance, finance, data use, and best instructional practices for students with disabilities. Dr. Meller focuses on engagements that support districts and state departments of education with identifying and implementing best practices specific to Results Driven Accountability and General Supervision/Monitoring for special education. She designed and has administered PCG's national survey on the use of IEP systems and regularly authors thought leadership pieces about special education.
Prior to joining PCG, Dr. Meller worked in the School District of Philadelphia as a Special Projects Manager in the Office of Management and Budget and the Director of Operations in the Office of Specialized Instructional Services. In these roles, she focused on building programs that supported student's social and emotional growth, implemented student-focused data management systems, supervised federal and state reporting, and oversaw several multi-million-dollar federal grants. She also taught classes at Dale Carnegie Training and oversaw the development of a youth leadership curriculum.