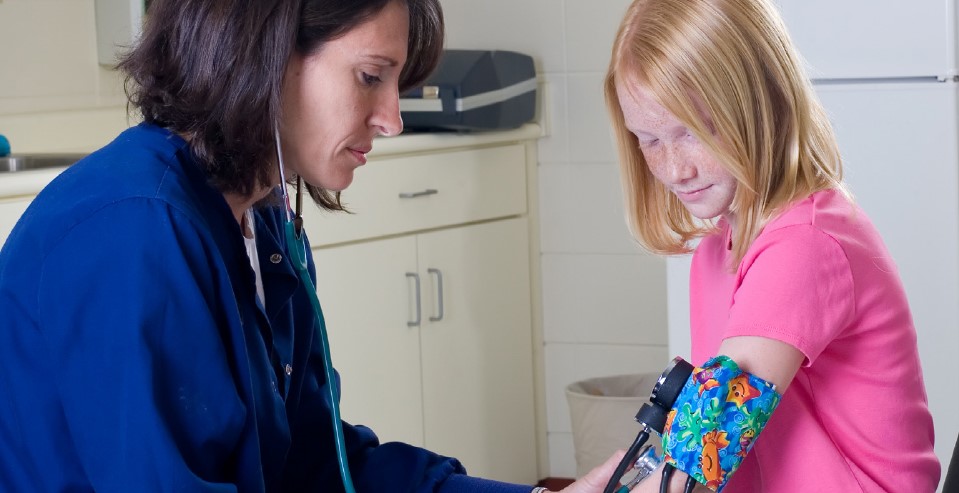 An efficient, secure, and configurable web-based tool designed to simplify the nursing documentation process in your district.

School nurses play a key role in the success of students, and their responsibilities are not limited to simply providing nursing services. In reality, their work can include keeping on top of multiple compliance requirements related to daily and PRN medication delivery, documenting office visits and scheduled nursing services, and creating Individual Healthcare Plans (IHPs).

To help meet the specific needs of school nurses, PCG is pleased to offer EDPlan Health: an efficient, secure, and configurable web-based tool designed to simplify the nursing documentation process in your district.
Key features include:
Nursing office visit templates
Ability to draft and edit logos
Generation of IHPs
Medication administration records
Medication inventory tracking
Health alerts
Documentation for mass screenings
Immunization compliance and tracking
Student pictures
Defaulted fields (e.g., date, time, diagnosis codes)
Drill-down reporting options
End-of-year summary report
Medicaid audit reports
HIPAA and FERPA compliance
Ongoing access to PCG Message Board Help Desk
Benefits of EDPlan Health:
Easy-to-use system that saves time
Optimizes Medicaid reimbursement
Rules of Completion (ROC) help prevent mistakes
Ensures immunization compliance based on state requirements

Office Visit Documentation
---
EDPlan Health utilizes configurable drop-down options and multi-select templates to meet your district's needs. The ability to set default values for certain fields can save nurses valuable time as they document routine services.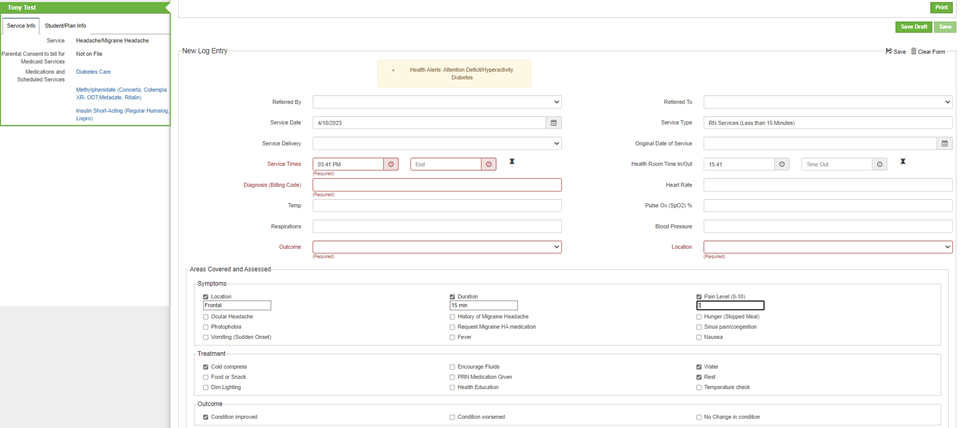 Medication Logging
---
EDPlan Health provides nurses with the ability to see a list of scheduled medications and nursing procedures for the current day in chronological order, including the scheduled time, dosage, and a color-coordinated visual indicator of the documentation status. Nurses can also document the administration directly through this feature. Information displayed is restricted to the schools and/or students the nurses have access to.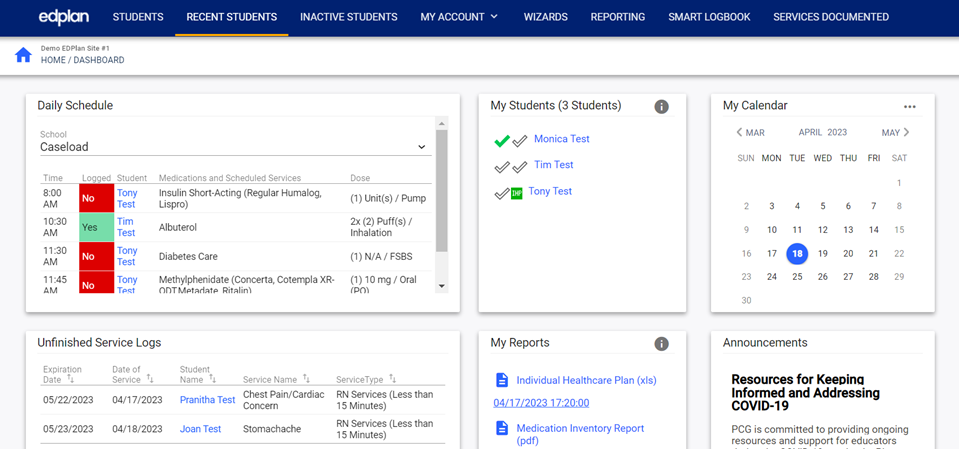 Health Information Page
---
Every student's record in EDPlan Health includes a page displaying comprehensive student health information capable of storing health alerts, nursing services, medication services, and immunizations. Previously delivered nursing and medication services are saved to the student's record and are accessible to other nurses should the student change schools.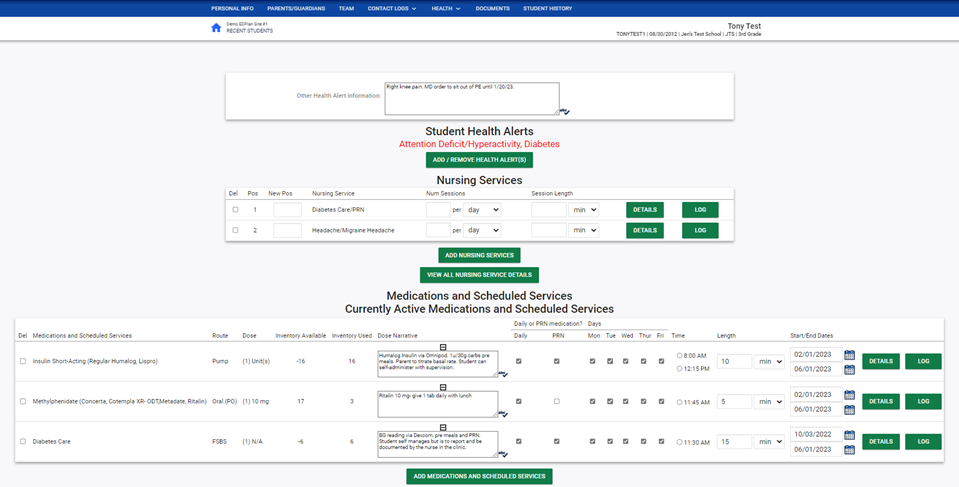 Individual Healthcare Plans
---
IHPs that list nursing diagnoses, goals, interventions, and outcomes can be created within EDPlan Health through a few clicks utilizing templates. Nurses can create both draft and final IHPs. Information regarding any student's medications will automatically pull in from the Health Information Page.