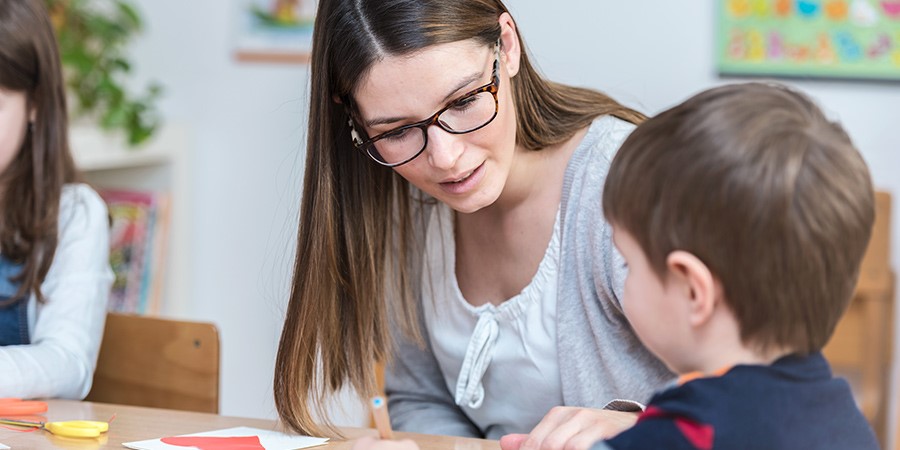 Schools and districts today face steep challenges as they strive to improve outcomes and meet increasingly rigorous standards. Finding and retaining the right people, making the most of new technologies, and supporting the increasingly diverse social and learning needs of their students takes focused expertise. PCG helps schools and districts across the country address their biggest challenges and get on track for better results.


Services Include
---
Blended Learning
---
To tap into the full potential of blended learning, you need the right training and support. PCG can provide the planning and implementation resources, tools, and professional learning to transform blended learning from a device-centric concept to truly effective and innovative personalized or blended learning.
Prepare your instructors and administrators to incorporate technology-based learning effectively with our "Blended 101" Leadership Guide, professional development programs, and comprehensive certificate program.


Our digital learning specialists can leverage your existing materials, expertise, and vision to design and deliver an interactive, online learning experience that's personalized, cost-effective, and flexible.
Alignment Services
States and school districts across the U.S. are accelerating adoption of digital resources and beginning to explore personalized, competency-based learning. However, most find it challenging to progress beyond initial, small-scale efforts, in part because their academic standards are published as documents (PDFs) that must be manipulated to be used by learning technology tools.
Comprehensive School Reform
---
Helping significantly under-performing schools better engage and prepare students for college or globally competitive career options takes a comprehensive approach. PCG can help. Our school improvement consulting focuses on leadership, effective instruction, climate and culture, data use, and curriculum and assessment alignment, and leverages online tools to provide resources, support, and professional development.


Curriculum and Implementation Services
---
PCG's customized curriculum and implementation services help districts position all students to realize the promise of college and career readiness. Known for our development of New York State's new English Language Arts (ELA) curriculum and the Skyline ELA and Math Curriculum for Chicago Public Schools, we're ready to help you learn what works, build what works, and do what works through targeted reviews, customized curriculum development, and implementation services tailored to district needs.
Closing the Achievement Gap
---
Closing the achievement gap is one of the great challenges facing school systems today. Through curriculum development, onsite or online staff training, technology tools, and student enrichment or parental support programs, PCG can help your district boost student achievement.


Early Childhood Education
---
PCG can provide the framework and support to help districts and states transition to a rich and practical approach to universal early childhood with high quality instruction at its core to prepare all students for kindergarten and beyond. As your partner in early childhood education, PCG can:
Design and develop a globally competitive pre-K curriculum and educational approaches, in collaboration with leading research and policy institutes.


Provide a robust, tiered online certification program to support current and future pre-k teaching populations.


Develop sustainable programs made scalable with incentives for federal or locally-funded pre-k programs to upgrade skills and for existing employees to increase their compensation as they earn certification.


Provide more effective support for early childhood centers' ongoing professional development and certification needs.
Human Capital Support
---
Our consultants can work with your district to build capacity to identify, recruit, hire, onboard, develop, and maintain employees. The goal: to improve employee satisfaction and transform teaching and learning for all students, for better outcomes.
K-12 Learning Supports
---
More and more schools are now augmenting the traditional school day as a way to provide additional support for families and students, remediate gaps, and develop well-rounded students.  We can help, by:
Providing EPIC™ afterschool programs and summer camps with options to include science, technology, engineering and math (STEM)/21stCentury Skills, as well as intersession programs, and TutorED™ daytime interventions. 


Delivering a turn-key model that incorporates age/grade appropriate manipulatives and customized curriculum, onsite staff training, online registration, placement of high-quality staff, progress monitoring, data compilation and assessment.


Boosting student achievement and developing students' essential academic and social skills, while closing the achievement gap.
Education Strategy Consulting Services
---
PCG offers strategic consulting expertise to support school districts and state education agencies operate effective and efficient learning systems. Our work includes:
Organizational Reviews
Strategic Planning
Program Audits
Implementation Support
Communication Strategy
Data Analysis
Program Design

We approach projects by collaborating with clients as action partners, working together to identify challenges and develop solutions that fit the context and needs of their unique education communities.
Special Education Playbook
---
Special education teachers and leaders need support and development to build successful schools, but sustainable professional learning opportunities are hard to find—especially those that address real world challenges and fit into real world schedules. That's why Public Consulting Group (PCG) created Special Education Playbook.
Related Products
---
SALT™ | Standards Alignment Tool
---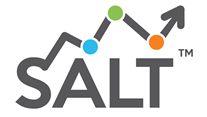 SALT™ is the global leader in the emerging field of open learning ecosystems. PCG created SALT to lead and test creation of IMS Global's new Competency and Academic Standards Exchange (CASE). The CASE specification establishes a technical specification for 'machine-readable' academic standards, competency frameworks, and crosswalks. It provides the backbone index for the emerging e-learning ecosystem. 
Pepper™ | Next Gen Teaching & Learning Network
---

Pepper is a vibrant, online learning community where educators can have anytime, anywhere access to rigorous, high-quality professional development content focusing on implementation of teaching and learning standards. Pepper offers a variety of learning opportunities and activities through courses, instructional resources, classroom teaching videos, lessons, and a bank of technology-enhanced items to help teachers prepare for high-stakes assessments.
EducatorEd™ | Professional Learning Platform
---
EducatorEd is a robust educator social networking and collaboration platform offering on-demand, high quality resources, community created and shared content, virtual communities of practice, forums for sharing observation and feedback, course authoring tools for district staff, coaching support tools, and tools to create individualized learning plans.
Project Success Resource Center
---

PCG's Project Success Resource Center offers research-based, targeted professional development and coaching for educators, administrators, and paraprofessionals supporting students with significant disabilities. By providing a needs assessment, carefully aligned content, and professional development, we ensure teachers receive the support they need to be successful.
Targeted resources and professional development within the Project Success Resource Center include:
New Teacher Jump Start
Project Success Playbook for Special Education Teachers
Webinar Series
Classroom tools and more